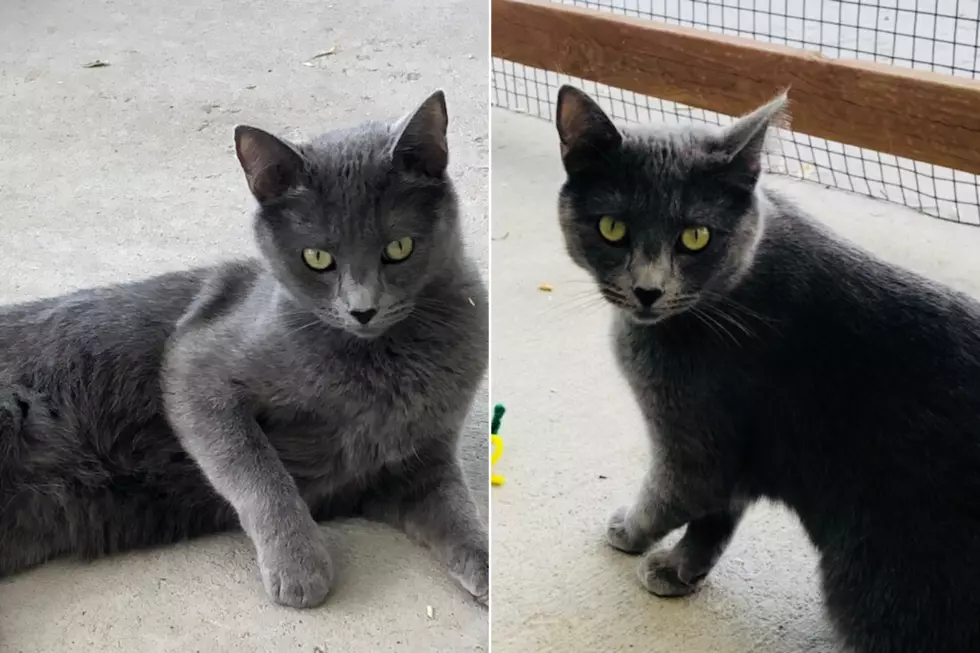 Meet the Mix 104.3 Pet of the Week: Noodle the Cat
Roice-Hurst Humane Society
The Mix 104.3 Pet of the Week this week is Noodle. Noodle is a 2-year-old grey female cat who is a bit shy but is ready to find her forever person and home.
Every week we put the spotlight on an adoptable pet from Roice-Hurst Humane Society to try and find them their forever home. We look forward to doing the Mix 104.3 Pet of the Week every week and this week we've got the perfect social distancing buddy for you.
Enter your number to get our free mobile app
Noodle the cat is a 2-year-old spayed domestic shorthair that has been at Roice-Hurst Humane Society for under a year now. She had a best friend at the shelter whose name was Henrietta, but her best friend has been adopted and now it's her turn. Noodle has really come out of her shell, she now allows staff members and visitors to pet her, which is a real privilege.
Noodle doesn't just jump in paws first when it comes to new relationships, she likes to get to know you first. Here are a few of Noodle's favorite things:
Chin scratches
Cheek scratches
Peace
Also quiet
Cats
She likes other cats and would do well in a small household, preferably with no little children according to Roice-Hurst. Noodle the cat is one of the staff favorites and would be a great addition to your home. If you're into slow blinks, purrs, and a cat on your lap, Noodle the cat is waiting for you at Roice-Hurst.
When you adopt Noodle the cat, she'll be microchipped, up to date on all vaccines and she'll even bring some of her favorite food and toys with her too. Just make sure you make an appointment if you'd like to meet Noodle the cat, Roice-Hurst Humane Society is doing all adoptions/animal openings by appointment only. See more on Noodle the cat here.