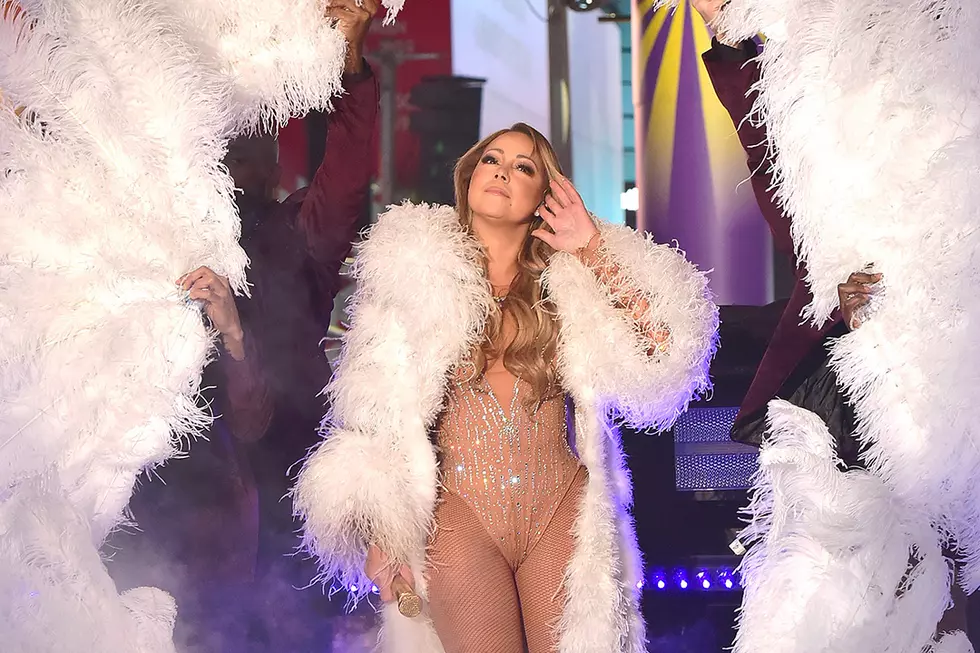 Mariah Carey Proves She's the Meme-Queen With "If You Don't Love Me" Contribution
Eugene Gologursky, Getty Images
The "I Don't" singer, one of Apple Music's highest-streaming artists, implanted herself into one of the internet's hottest trends Sunday (April 8) when she made a meme out of her own past performances. Drawing inspiration from the "If you don't love me at my [something unfavorable], you don't deserve me at my [something glamorous]," Mimi posted a photo of her role as run-down social worker Ms. Weiss from Precious before an image of her looking like a goddess on the Emancipation of Mimi cover.
Naturally, fans had a field day.
"Mariah don't you dare !!! We love you no matter what. Your acting was exceptional in Precious," one wrote, while another noted "Queen, the lambs always love you - whether it be your critically acclaimed, award winning role in #Precious or your record-breaking #1 album, #TheEmancipationOfMimi!"
Precious, which hit theaters in 2009, amounted to critical acclaim for Carey and her raw performance. The Emancipation of Mimi, released in 2005, was the singer's highest-selling LP in a decade, and moved more than 10 million copies worldwide.
The meme, of course, draws direct inspiration from Marilyn Monroe's quote: "I'm selfish, impatient and a little insecure. I make mistakes, I am out of control and at times hard to handle. But if you can't handle me at my worst, then you sure as hell don't deserve me at my best."
Ten Years of New Year's Eve Performances: