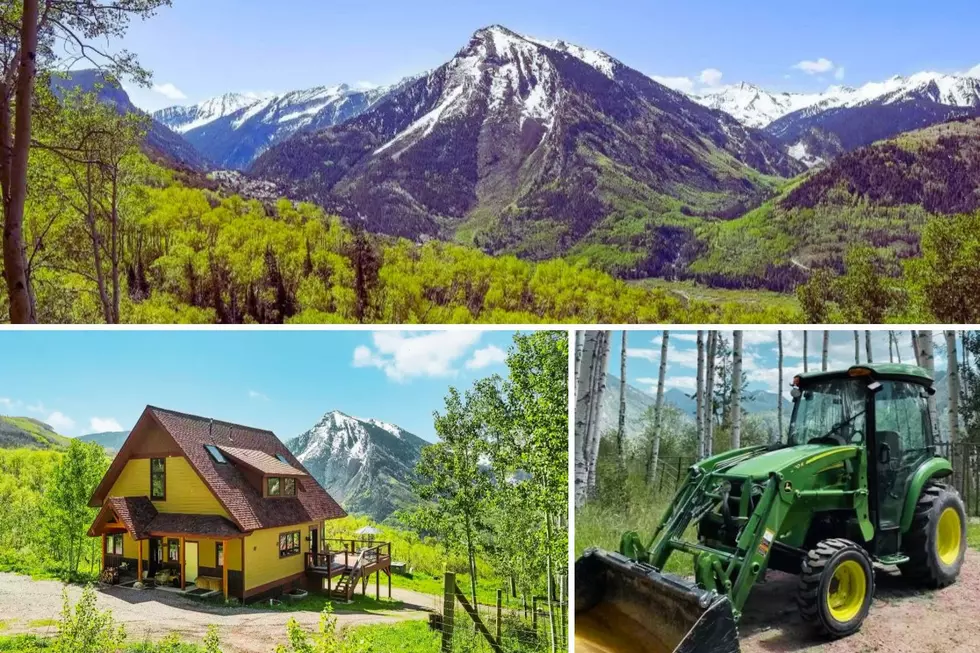 Home for Sale in Marble Colorado Comes with a Free Tractor
Realtor.com
A home for sale just outside of the town of Marble, Colorado may look pretty adorable on the outside but is truly a gem for numerous reasons.
For example, the home is located in a secluded, mountainous part of the Colorado wilderness with the most spectacular views you can imagine, it truly opens up once you see the inside, and it even comes with a free tractor.
Let's start by taking a look at the location of the home.
Location of Marble Colorado Home for Sale
The home is located at 1705 W. Village Dr., Marble, Colorado 81623. In case you're not familiar, Marble is a small town in the middle of nowhere but as the crow flies, is pretty much right between Aspen and Crested Butte.
The town got its name from the marble that has been mined there, and the home is located in such an area that it's surrounded by Aspen trees, huge mountains, and not much else.
Now that we've covered the location, let's take a look at the home itself.
Details About Marble Colorado Home for Sale
The home may look small, but it really opens up once you go inside as it is 3,242 square feet in area and sits on a whopping 35.68-acre lot.
The home has a total of three bedrooms, three bathrooms, and was built in 2014.
In addition, the home has a large open-faced building for storage, a small green shed, and of course, a tractor. And yes, the listing does say, "TRACTOR INCLUDED!"
The current asking price of the home is $1,640,000 but after you take a tour, you'll see why:
Home for Sale in Marble Colorado Comes with a Free Tractor
Take a virtual tour of a home located in the beautiful Colorado wilderness in the town of Marble, Colorado that comes with a free tractor.
Tour Two Unusual Homes for Sale in the Real South Park Colorado
A couple of homes for sale in the real South Park, Colorado are far from your typical, everyday houses.
Live Like a King in a $10 Million Crested Butte Home
A home for sale in Crested Butte, Colorado that looks like something a king would call home carries a price tag of almost $10 million.