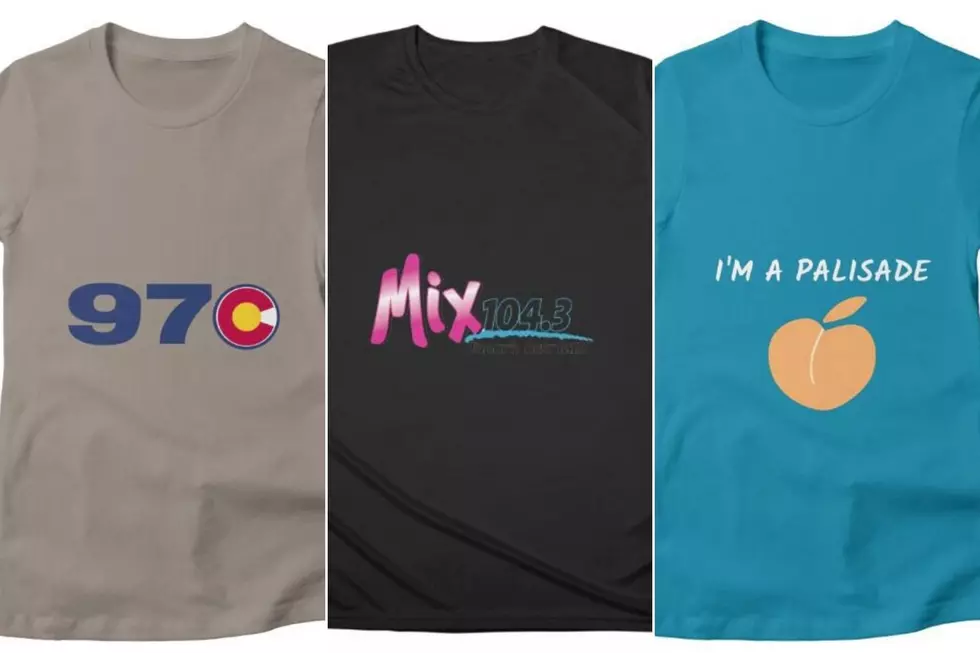 Look: We Just Dropped Mix 104.3 + Grand Junction Merch
Threadless
We just dropped a whole bunch of Mix 104.3 and Grand Junction merch. Look at the t-shirts, onesies, and other apparel we have for both you and your kids.
We're stoked to announce that we just came out with our clothing line. We've got Western Slope inspired clothes as well as Mix 104.3 merch too. Our clothes include men's sizes, women's sizes, sizes for kids, toddlers and babies too.
Take a look at some of our merch, from Palisade peach shirts to Mix 104.3 shirts, to Leo the Lion shirts, and more. You can take a look at all of our current merch here and we can't wait to drop even more.
Enter your number to get our free mobile app
Mix 104.3 + Grand Junction Merch
UP NEXT: Hiking Rifle Falls in pictures