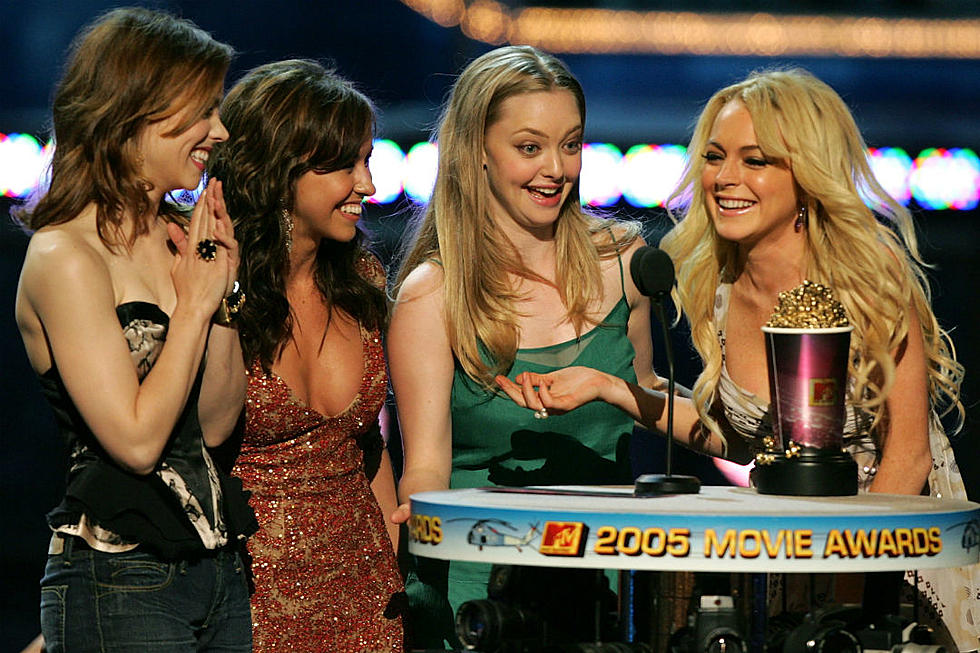 Lindsay Lohan Pleads With Rachel McAdams to Consider 'Mean Girls' Sequel
Kevin Winter, Getty Images
Are the Mean Girls primed for a reunion? Lindsay Lohan is trying to get her former fictional classmates on board.
In an interview with E! News published Wednesday (December 6), Lohan — who'd only just gotten word that a Tina Fey-penned Mean Girls musical is headed to Broadway in 2018 — gushed about working with Fey while filming the 2004 origin film. And, if the opportunity ever came to film a sequel with the original cast, she said she'd be on board, and urged her other co-stars to consider.
"Mean Girls 2 the movie — this is the importance. We need Rachel McAdams! We need the whole cast back!" she said. "I'd love to do it again. We had so much fun making it. Mark Waters is such a great director, Tina Fey is an amazing writer, Paramount was great to work with — we all had a blast."
While a direct-to-DVD Mean Girls sequel came out in 2011, the film's original cast has yet to reunite. And Fey told Movieline in 2010 that she should have reconsidered her initial aversion to writing a follow-up.
"Paramount was very generous and solicitous with me for several years, saying, 'Would you like to do it?'" she said in 2010. "And at the time, I was like, 'They should just let it be what it is!'...Now, it's like, why not just do it? I should have done it, because now it's happening anyway!"
15 Iconic High School Mean Girls: