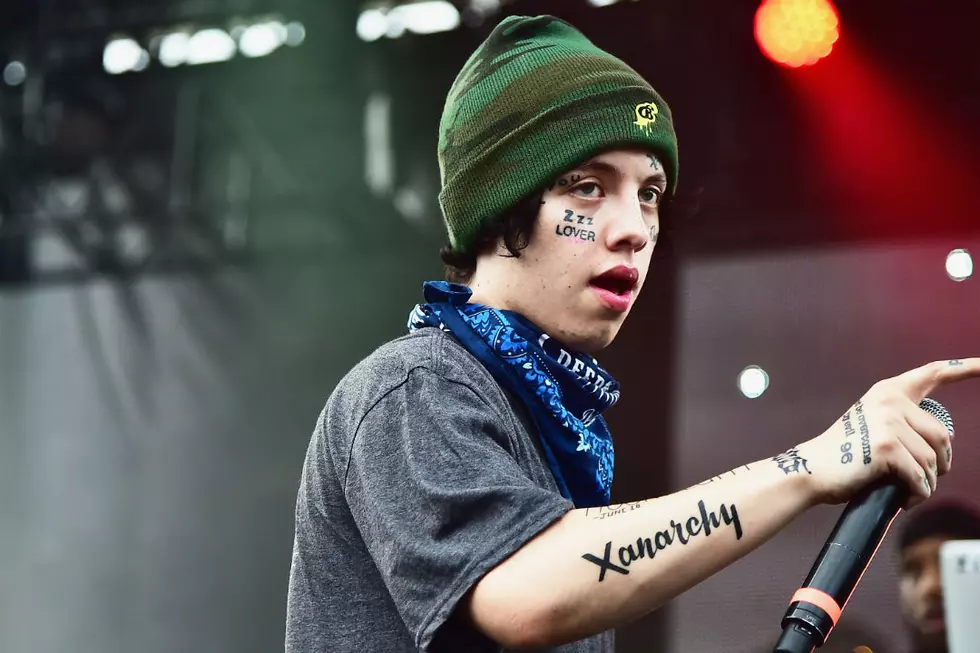 Lil Xan Aims to Get 'Completely Sober' in Light of Mac Miller's Death
Theo Wargo, Getty Images
"I feel like I want to get sober now, like completely sober, but it's so hard, bro, like so f------ hard," he said. "I want to be off of everything. I just want to feel [like] a normal person."
Xan said that his public demonstrations of grief upon Miller's death were — no pun intended — particularly sobering.
"Every comment on my livestream video was, 'You're next,'"he said. "[It was] every comment—there's no love."
And though Xan said rehab is probably a good idea, he said commitments to his label won't afford him the time.
"If I didn't have a tour coming up, I would be in rehab right now," he said. "I just can't. I'm just tired of feeling this way. If rehab might help or detox, I'm down for any type of help."
Finally, Xan added that he's considering changing his stage name in light of the wave of overdoses in Hollywood. Listen to his full interview above.
Mac Miller Through the Years