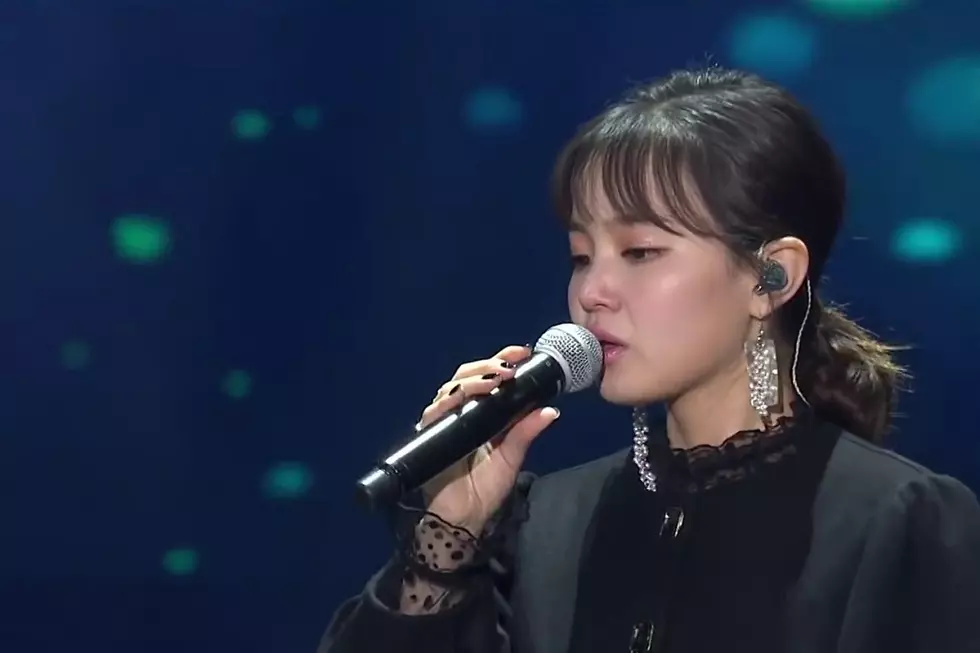 K-Pop Star Lee Hi Breaks Down in Tears During Jonghyun Tribute Performance
YG Family Tube via YouTube
It's been nearly a month since the passing of K-pop star and SHINee singer Jonghyun, who died December 18, 2017, but the singer remains etched into the memories of both his fans as well as the broader music community.
On January 11, fellow K-pop artist Lee Hi, who was reportedly close friends with Jonghyun outside of their musical collaborations, paid tribute to the late musician with a stunning, gut-wrenching performance at the 32nd Annual Golden Disc Awards near Seoul.
Halfway through her performance of "Breathe," a ballad written and composed by Jonghyun, Lee Hi was unable to hold back tears. Her voice beginning to crack, she lowered her microphone as she quietly broke down amid a sea of bobbing cell phone lights, the audience swaying in solidarity.
Briefly unable to continue singing, the artist held a personal moment of silence against the twinkling orchestral music and supportive applause, before picking her vocals back up for a triumphant, emotional finish.
Released in 2016, "Breathe" was penned by Jonghyun for Lee Hi's album, Seoulite.
After its release as a single on March 9, 2016, "Breathe" soared to the top of every major Korean digital chart, earning a coveted K-pop chart "all kill." The song re-entered Korean charts in December 2017, following Jonghyun's death at the age of 27.