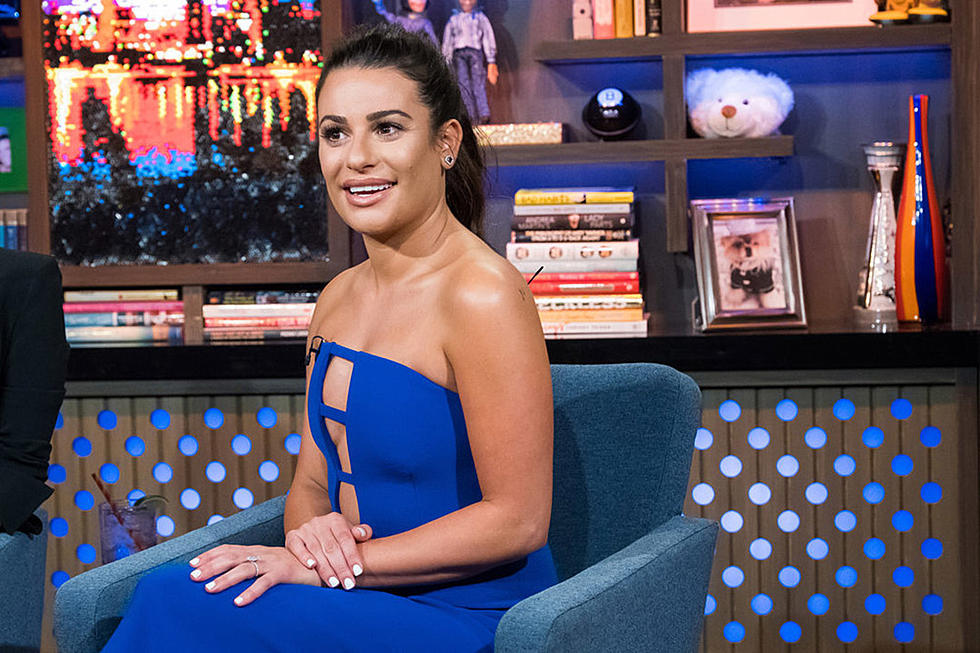 Lea Michele Initially Thought Proposal Was a Joke
Charles Sykes/Bravo
Bride-to-be Lea Michele is "still on cloud 9" about her engagement.
The 31-year-old singer and actress showed off her four-carat diamond ring and gushed about fiance Zandy Reich on Wednesday's episode of Watch What Happens Live.
"I was so surprised," she said of Reich's proposal. "I kept saying, 'Stop joking around, stop joking around!' It was so great. I keep thinking it's borrowed and I have to give it back at some point."
Michele voiced her love for Reich, the president of women's clothing company AYR, in an Instagram post the same day.
"Still on cloud ! I [love] you Z.." she captioned a photo with her fiancé.
"The couple couldn't be happier," a source said.
Michele was first linked to Reich in July 2017. She expressed her gratitude in an Instagram post the next month ahead of her 31st birthday.
"Last year, in this same spot, on this same day, you told me 30 was going to be the best year of my life.. it was," the star said. "So much to be grateful for, but mostly you.. got a feeling 31 is going to be even better."
Prince Harry and Meghan Markle's Wedding Guests
Copyright © 2018 United Press International, Inc. All Rights Reserved