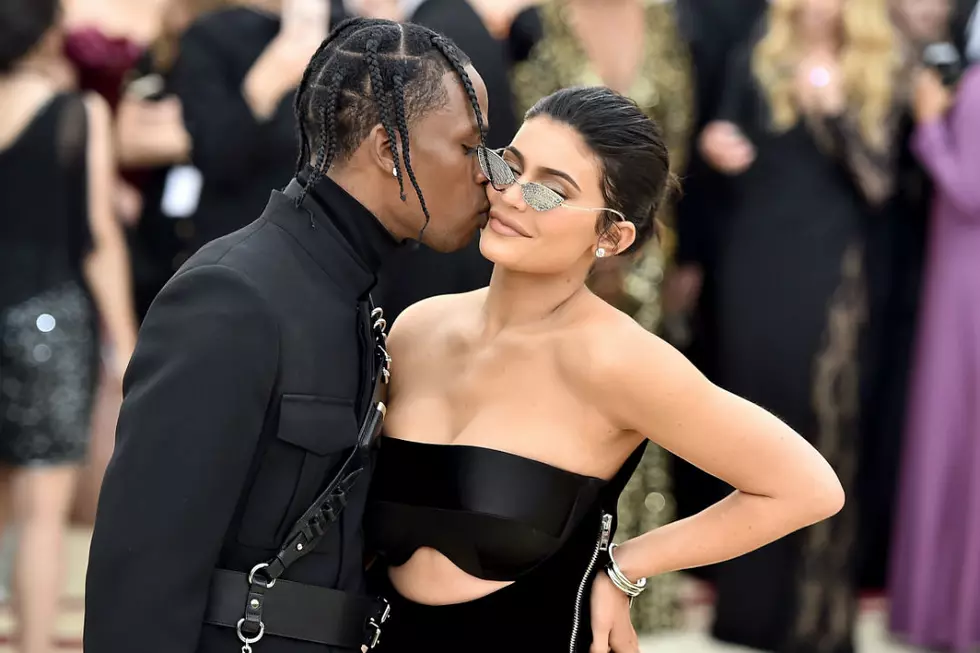 Kylie Jenner Dropped Everything + Hopped on Travis Scott's Tour Bus After First Date
Theo Wargo, Getty Images
Dropping everything to join a hip-hop star on tour after one date might seem like the rash decision of a particularly aimless groupie, but for Kylie Jenner and Travis Scott, it was the start of a beautiful love story.
The first juncture? Coachella.
"Coachella was one of the stops on his tour, so he said, 'I'm going back on tour — what do we want to do about this?' Because we obviously liked each other," she began. "And I was like, 'I guess I'm going with you.'"
"I really jumped on the bus. And then we rode off into the sunset. I did the whole tour with him," she continued. "[My mom Kris Jenner] knows I beat to my own drum. My whole family knows that I do whatever I'm going to do. I've been that way my whole life. I don't really answer to anybody. I live on my own, and so I just rode off into the sunset. We had a lot of downtime. It was organic. And we would just go to these random cities. We got to not be who we really were. Like, if we were in L.A., I feel like it would've been way different. Everything happened for a reason. We weren't going out as 'Kylie and Trav.' We would just be in Cleveland, walking the street for hours. We would go on walks, and no one would bother us."
And while Scott has built up a reputation as being a little bit stoic, Jenner says he's got a sweet side, too.
"But probably the most romantic thing he's done for me is, on my birthday, he woke me up out of bed at like six in the morning. He was like, 'We gotta go,' and I'm just like half asleep, like, 'What do you mean? What do you mean?'" she said. "And he just starts pulling me, and the sun was just coming up, and he had flowers all the way down his house and violin players everywhere."