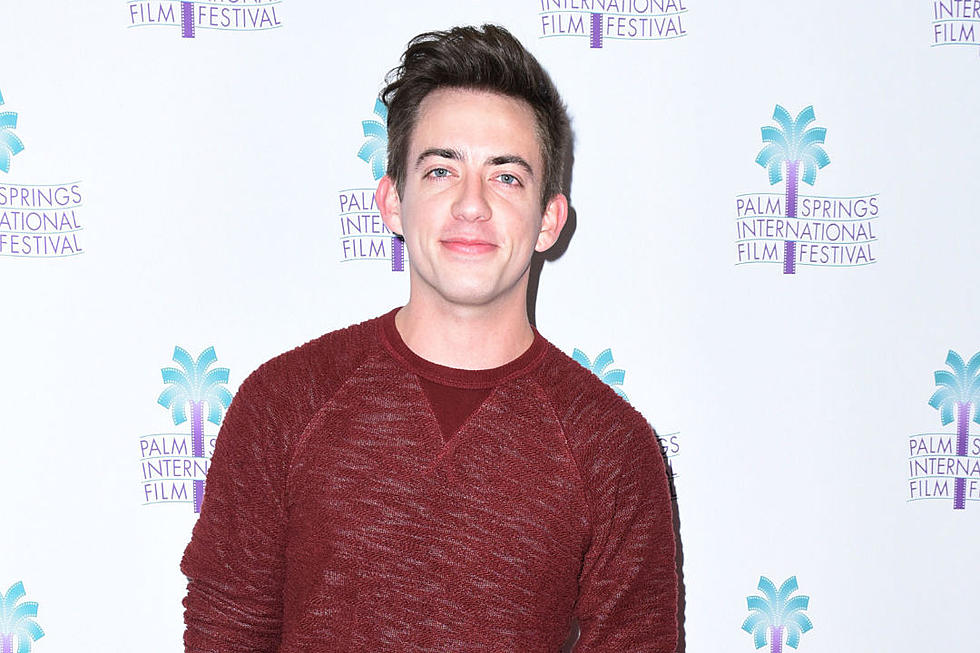 'Glee' Export Kevin McHale Comes Out: 'I Think There Was Zero Surprise'
Vivien Killilea, Getty Images
The chat, which also included talk of a potential Glee reboot, gave McHale a platform to confirm his sexuality, which had been the subject of rumors since he posted a photo to Instagram in which he cuddled up to another man (the man turned out to be his boyfriend Austin McKenzie).
"If somebody was a big fan and following everything I was doing [on social media], like the people I interact with on Twitter on a daily basis, I think there was zero surprise. People knew," he said. "The organizations I've been supporting and all that sort of work has been apparent, at least to me. I've always supported LGBT organizations and things like that because I felt like I had a vested interest in this where I wanted to help out."
McHale also confirmed that he has been dating McKenzie for a little more than a year-and-a-half. The actor has frequently popped up in McHale's social media posts.
McHale and McKenzie were both featured in Dustin Lance Black's 2017 When We Rise, which chronicled LGBT movements.
And Twitter fans leapt at the chance to offer their support for the couple. "Okay, but why isn't there more hype over the cutest, most non problematic, gay couple: Kevin McHale and Austin McKenzie. 10/10 am in love with them," one wrote, while another noted "i knew i was stanning the right person in 2013 jus look at kevin mchale now, a powerful gay, dating austin mckenzie my mind is so powerful."
Stars Who Have Bravely Come Out:
Stars Who Have Come Out