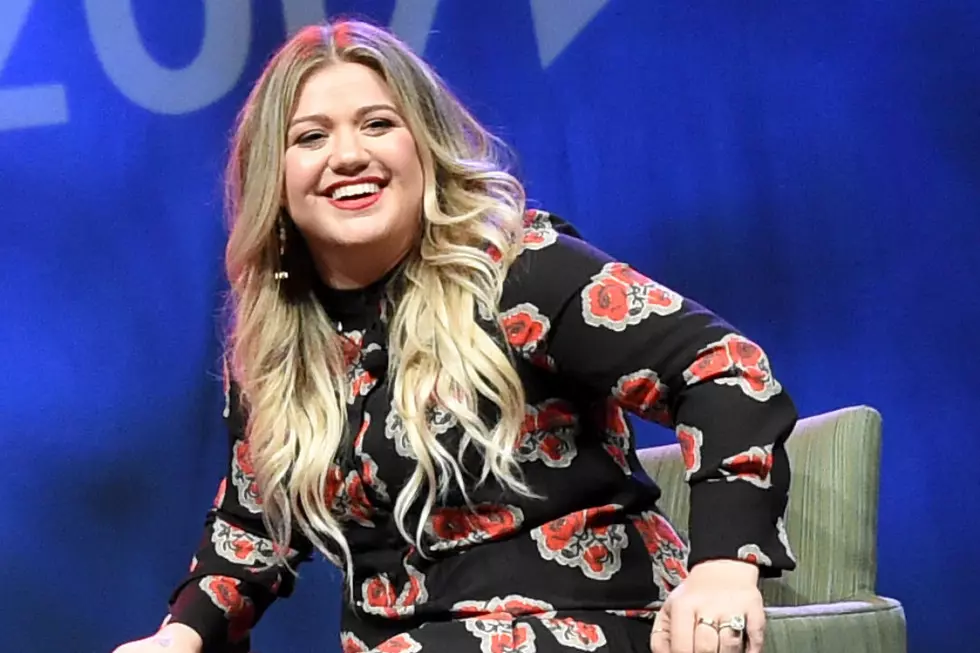 Kelly Clarkson Helps Couple Get Engaged + Observes 'It's About Damn Time'
Rick Diamond, Getty Images
In a change of pace, Kelly Clarkson was a captive audience to someone else's show Tuesday night (June 21) when she helped a longtime fan propose to his boyfriend after four years of dating.
Clarkson, who'd just performed at Las Vegas' Venetian hotel, agreed to help Alex Malerba secretly propose backstage to his boyfriend. And when the big moment came, even Kelly was surprised by how moved she was.
"Oh my god, I'm so happy," she said before a group hug. "I'm like a part of it. That was so beautiful. Congratulations."
Still, she was shocked when she learned how long it'd taken the men to formally commit to each other.
"Damn," she said. "It's about damn time somebody [proposed]. I'm like, 'S— or get off the pot.'"
Malerba told The Huffington Post Clarkson shouted him out during the show for singing along to her set, and when he told her about his proposal plan at the subsequent meet and greet, she exclaimed "Go get him ― let's do this NOW!"
Followers and fans of Clarkson couldn't help but gush over the moment, too.
"Congratulations. What a special moment and with Kelly Clarkson there. Memory of a lifetime," one wrote, while another noted "Kelly is so amazing, I'm so happy/jealous she let you do this! Congrats to you both!"
10 Defining American Idol Season 1 Moments: