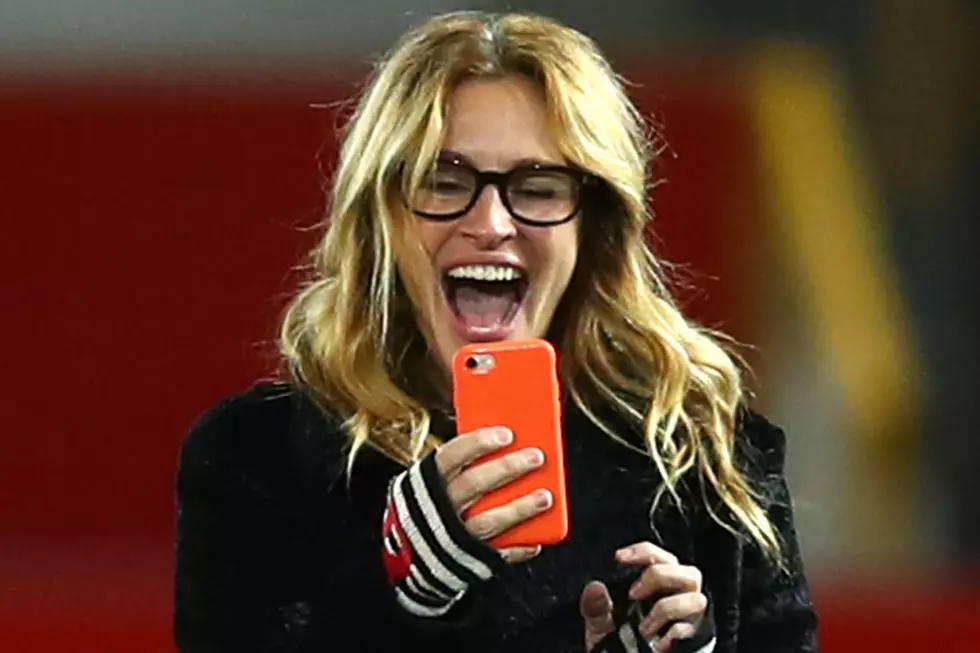 Julia Roberts + Signature Grin Extend Record as People's 2017 World's Most Beautiful Woman
Clive Brunskill, Getty Images
Roberts, who was first named Most Beautiful at 23 in 1991 — and amid the success of Pretty Woman — said she's "very flattered" to have earned the accolade again, and widened the gap she holds over Clooney, who's only earned the Sexiest Man Alive distinction twice.
"I'm going to mention that in my Christmas card to the Clooneys this year," she joked.
Roberts added that she thinks she's "currently peaking" at 49, and says her earliest success didn't even register with her. Only now is she aware of how fortunate she is.
"People say, 'Oh, when Pretty Woman came out it must have really changed your life,' and it's kind of become this joke, but the truth is I was out of town when Pretty Woman came out," she remembered. "I was in another movie in this tiny little town that was showing Star Wars in its first run. I remember reading: 'Pretty Woman came out this weekend and made this much money' and I thought, 'Is that a lot of money? Is that good? Is that great?' I didn't really know."
These Celebs Married Non-Famous People: