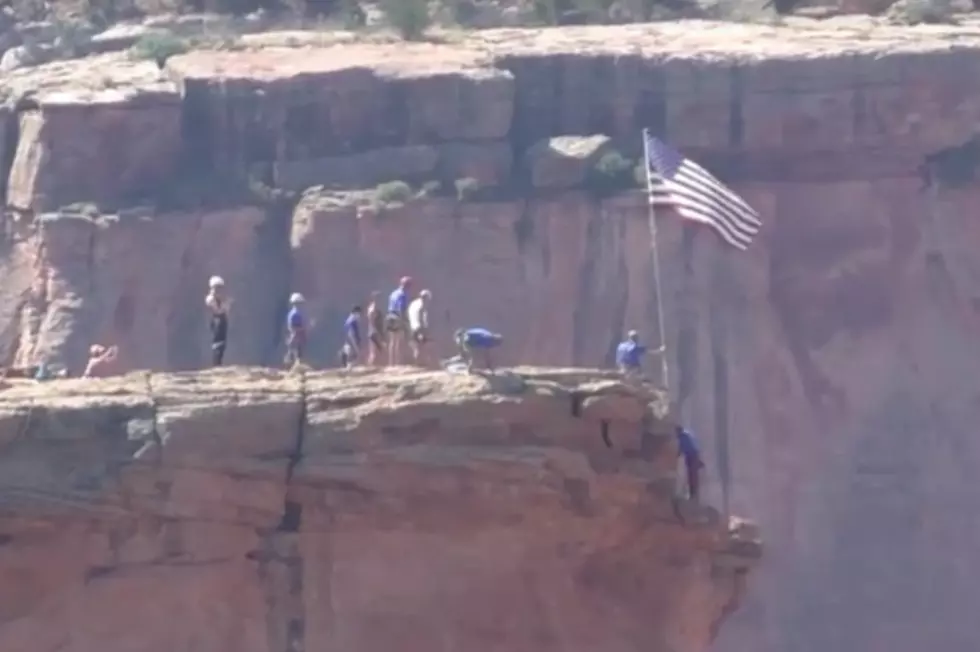 How to Watch 29th Annual Climb up Independence Monument
Mesa County Sheriff's Office via Facebook
The Mesa County Search and Rescue Technical Rescue Team is getting ready to raise the American Flag with the 29th annual climb up Independence Monument. Here's how you can be on hand to witness this awesome event.
Each year climbers make their way up to Western Colorado's Independence Monument. This year, a total of 15 climbers, comprised of nine Search and Rescue members and six guest climbers, two of which are Army veterans and two Marine veterans, will make the climb.
Would you like to witness this event? If so, where do you need to be and when do you need to be there? This year's flag raising will happen between 10:30 and 11:00 a.m. on July 4. It would be wise to be in place by 10 a.m., just to play it safe.
According to the Mesa County Sheriff's Office, via their Facebook page, there are two excellent locations from which to observe. The first would be Independence Monument View. The second would be Otto's Trail. In the event you find both of these areas full, you could also try Book Cliff Shelter and Grand View.
If you choose to attend, please remember the Colorado National Monument has an entrance fee of $20 per vehicle. If you have a Colorado National Monument annual pass or an America the Beautiful pass, they will be honored.
So, aside from celebrating our nation's independence, what is the motivation behind the climb? Proceeds from the event will be used to purchase equipment and provide training for the Mesa County Search and Rescue Team.