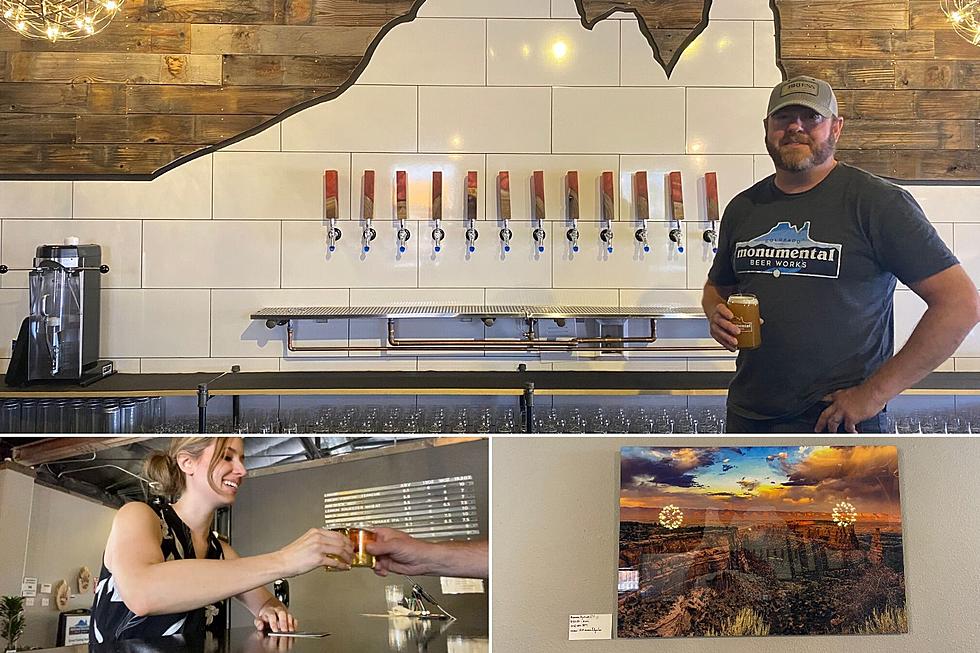 How Brian Fischer Became the Head Brewer of a Local GJ Brewery
Townsquare Media
We put the spotlight on cool people in the community every week during Mix 104.3's Local Love and this time, it's all about head brewer Brian Fischer. This is how Brian Fischer became the head brewer of a Grand Junction brewery.
Brian Fischer is from Summit County and moved to Grand Junction from Littleton about three years ago with his wife and two dogs. He says the great outdoors brought them to Grand Junction after coming here multiple times to visit friends. Brian says whenever he would try to do anything outdoors, it became increasingly difficult. Trailheads were full, skiing was impossible, so he made the move to the Western Slope.
Enter your number to get our free mobile app
He says that his relationship with beer started with the worst/cheapest beer possible, whatever he could get his hands on is what he drank. Brian went to school at CSU and worked at the Trailhead Tavern in Old Town. According to Brian, the Trailhead Tavern was on the forefront of putting craft beer on their draft system. He says they were very fortunate to get some of the first great craft beer in the state.
From there Brian started homebrewing and cut to now, he's the owner and head brewer of Monumental Beer Works in Grand Junction. He says he loves to get creative and mix things together that you wouldn't usually think would work in a beer, which is what brought him from homebrewing to owning his own brewery.
We had to ask about some of his craziest concoctions and Brian says one of them is a beer they have on tap now. The beer is a Belgian golden ale and is tapache mixed with pineapple, brown sugar, cinnamon, and cloves.
Brian Fischer says that his brewery in Grand Junction opened up on March 19, two days after the Stay at Home order when into place. He says opening during the coronavirus pandemic was challenging, but they made it work. He says he was very thankful that Monument Beer Works was able to stay open and offer to-go service.
Brian has sold lots and lots of growlers and crowlers (19.2 ounce cans) says that they've sold about 3,500 crowlers since May 1st. Brian says that he's trying to create a community center at Monument Beer Works and hope people will enjoy the vibe and hang out.
He also says that his Monumental Beer Works is so grateful for all of the support from the community and is always looking for ways to give back.
UP NEXT: Built in 1902: Super Charming $1.6 Million Glenwood Springs House