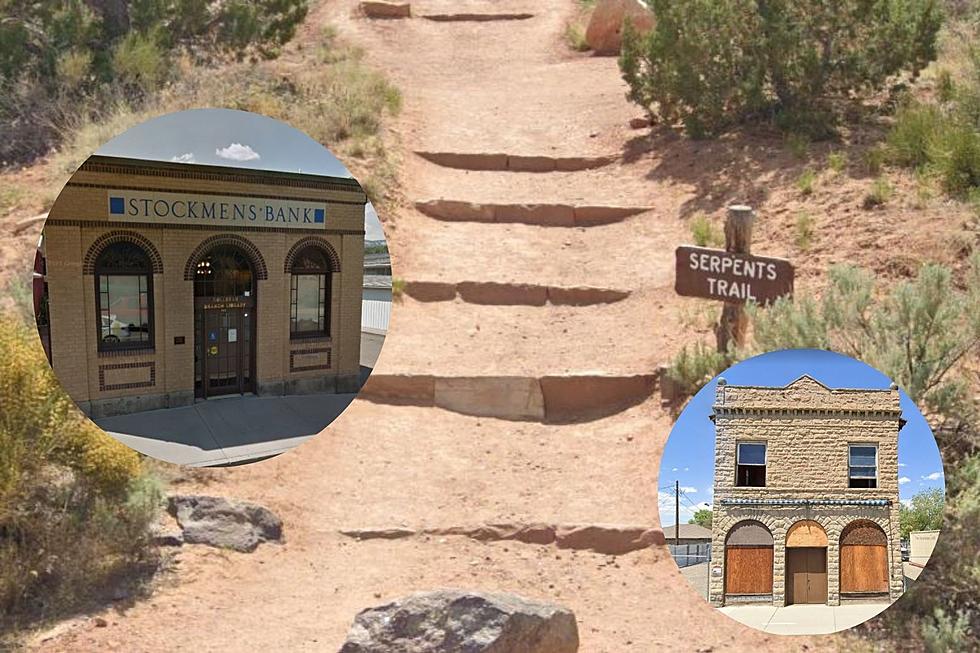 Historical Sites in Mesa County You Should Know About
Google Maps / Canva
Mesa County is full of history, and although towns like Grand Junction, Fruita, and De Beque look a lot different than they did, say, 100 or more years ago, some evidence of its rich history still stands throughout the county.
For example, did you know that the building that The Feisty Pint is in used to be a hotel? Or that an old schoolhouse in Glade Park is still standing and being used as a community center 100 years after it was built?
Here are 26 historical sites in Mesa County that you should know about.
Historical Sites in Mesa County You Should Know About
Mesa County has a lot of history, and here are 26 historical sites in the county that you should know about.
An Old Colorado Ghost Town Has an Abandoned Cemetery
WARNING: Under no circumstances should you enter this property. By doing so you risk bodily harm and/or prosecution for trespassing on private property.
The old abandoned town of Vicksburg, Colorado has an abandoned cemetery.
Colorado Counties' Gas Prices Below the National Average
As of late, there are 21 counties in Colorado that have gas prices below the national average.