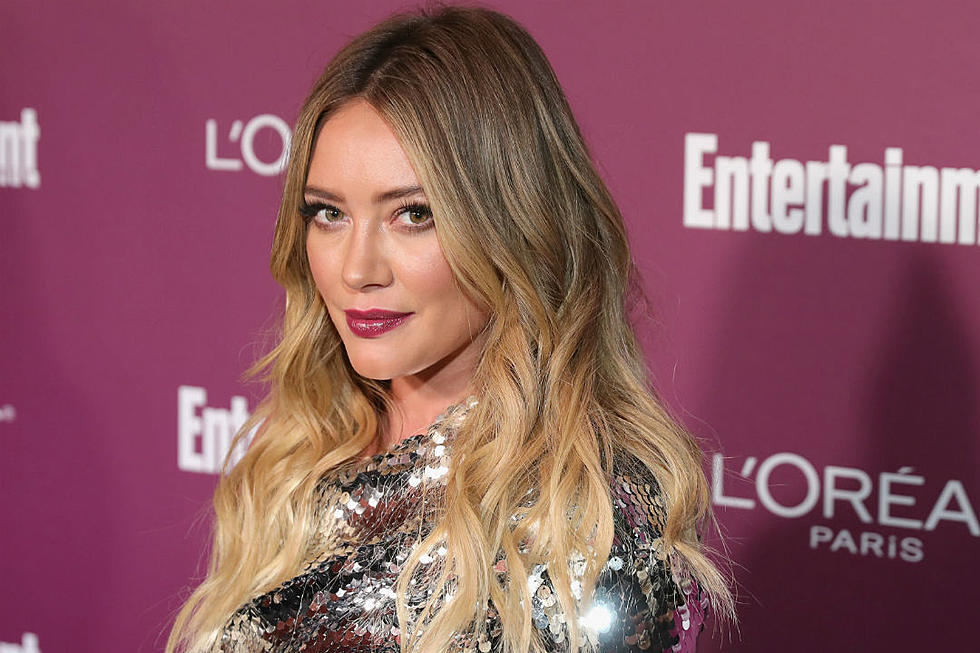 Hilary Duff Channels Sharon Tate in Photo From New Manson Murder Film
Neilson Barnard, Getty Images
Hilary Duff's got looks that could kill in a photo-preview of a forthcoming role.
Duff, who charms audiences as book editor Kelsey on the hit TV Land series Younger, will go deeper and darker for a forthcoming role as Sharon Tate in new independent film The Haunting of Sharon Tate, she revealed in an Instagram photo Tuesday (February 6).
Tate, an iconic actress and model, was married to Roman Polanski and was pregnant with the couple's first child when she was stabbed to death in 1968 by followers of Charles Manson. She was 26 at the time of her death.
"Had the incredible opportunity of playing Sharon Tate the past two weeks in an independent movie. She was an amazing woman and it was a true honor," Duff captioned the shot, which finds her with an on-the-money smokey eye straight from the '60s and a big, blond updo.
And fans seemed totally convinced by Duff's transformation.
"Gorgeous! And yes, what an amazing gal to fit such an epic role," one follower wrote, while another noted "i didn't even have to look at the caption to see the resemblance!! thank you for honoring her."
"It doesn't matter who it is acting in it – it's just tasteless," she said. "It's classless how everyone is rushing to release something for the 50th anniversary of this horrific event."
Pop Stars Who Were Killed in TV + Movie Scenes: