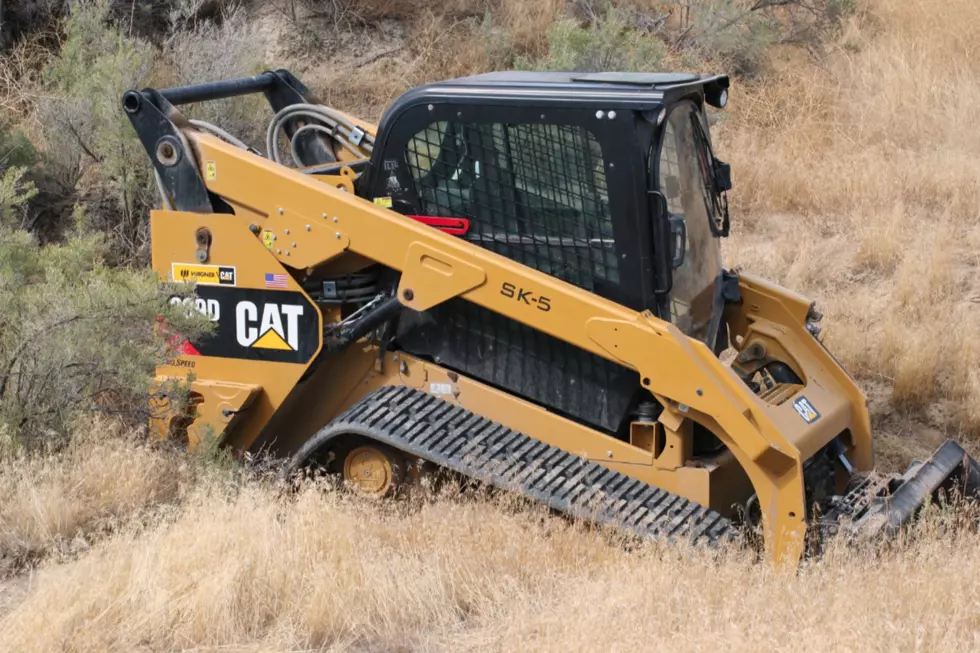 Have You Seen This Missing Cat?
Fruita Police Department via Facebook
There is a missing cat in Mesa County and we wonder if you have seen it?
The Fruita Police Department reports this Caterpillar 289D SK5 was stolen between 6:30pm Thursday, September 27 and the following morning. The machine was taken from the Monument Ridge Elementary construction site on 18 1/2 and K 4 /10 Road.
Police believe the equipment was driven along M Road to 19 Road and then out to the desert. The "cat" is valued at about $100,000.
One would think this hot item would be difficult to hide - and a high-speed chase is highly unlikely. Still, it's missing and a few watchful eyes could help get it back.
If you have seen this cat or have any information about the theft, please contact the Fruita Police Department at 858-3008 or Crime Stoppers at 241-7867.