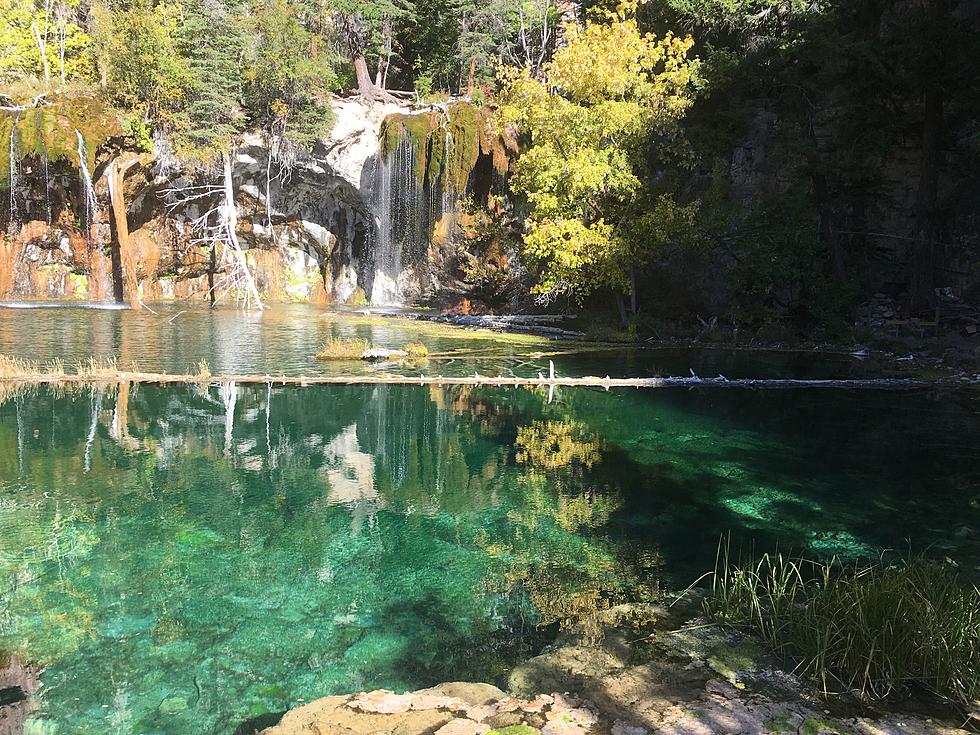 Hanging Lake in Glenwood Springs is Open June 1 With Restrictions
Townsquare Media
Hanging Lake in Glenwood Springs is opening on June 1st, with restrictions. Here's what you should know about the reopening of Hanging Lake.
An extremely popular hiking destination is reopening at the beginning of June. Hanging Lake in Glenwood Springs is reopening on June 1, but with even more restrictions than before.
Enter your number to get our free mobile app
Hanging Lake implemented a permit system last year and the number of hikers allowed per day has dramatically decreased. Hanging Lake allowed 615 people to hike per day last year and this year it's down to 128, according to KKTV.
This isn't the only at Hanging Lake that the coronavirus has changed. According to KKTV, hikers will be asked to remain six feet apart and there are also designated passing zones to ensure people pass each other safely.
According to KKTV, Hanging Lake will allow eight hiking group slots per day, and no more than 16 people are allowed in each group. Groups are made up of people who are hiking in the same time slot, you can see the list of time slots here.
Over 2,500 people have already bought a permit, according to 9News. This comes as no surprise as Hanging Lake is extremely popular and people are eager to get out and about after being cooped up.
We went to Hanging Lake a couple of years ago before the permit system was implemented and it was absolutely gorgeous. We saw fish swimming through the turquoise water, water flowing through the limestone cliff and lots, and lots of people. Hanging Lake gets lots of visitors and with the coronavirus pandemic, It's easy to see why they implemented the permit system and have even more restrictions this year than before.
Cute Pueblo Style Home Near Grand Junction Has Barn + Greenhouse