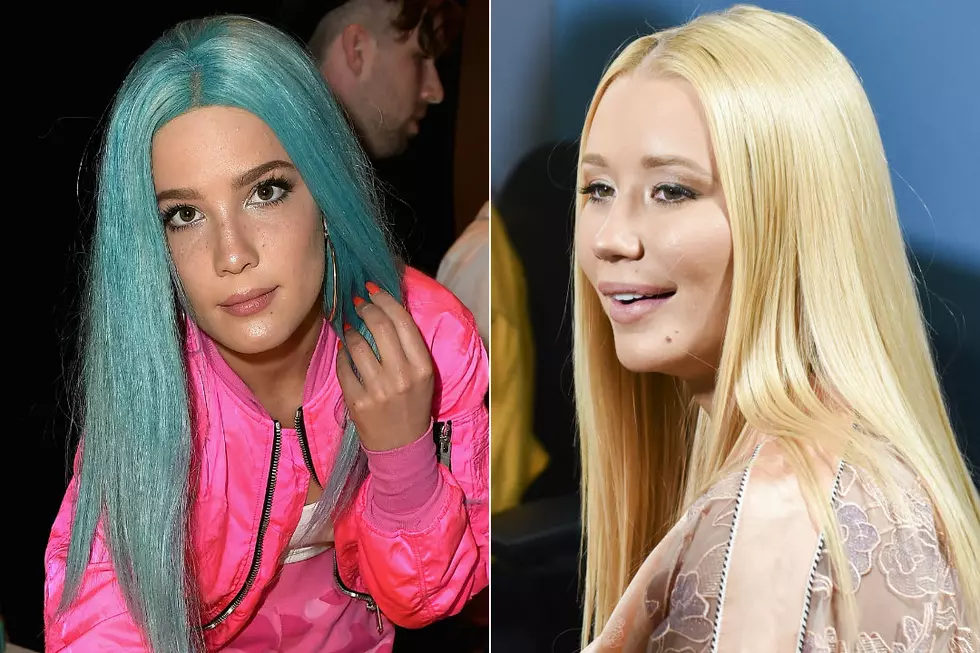 Halsey Calls Iggy Azalea a 'Moron,' Says She'd Never Collaborate
Gustavo Caballero/Rodin Eckenroth, Getty Images
A new feud's ripe and ready for Summer 2017: Halsey's calling out Iggy Azalea for being tone deaf when it comes approaches to race and culture.
In an interview with The Guardian, Halsey describes the sometimes out-of-control world of being a young musician and celebrity. One place she says she does have pull, though, is on her new album, and she adds that there are some people with whom she could simply never conceive of collaborating.
"There's a lot of people I wouldn't put on my record", she said. "Iggy Azalea: absolutely not. She had a complete disregard for black culture. F------ moron. I watched her career dissolve and it fascinated me."
"I think he's misunderstood," she said. "Just because I choose to be a socially conscious artist, and I'm pretty good at that, that doesn't mean every artist is going to be equipped to be politically correct. I don't think he's inherently homophobic, I think he's in a tough place of trying to explain what he means."
"I agree his apology was bulls---, but I can't police everyone."
Harsh Celeb-on-Celeb Disses: