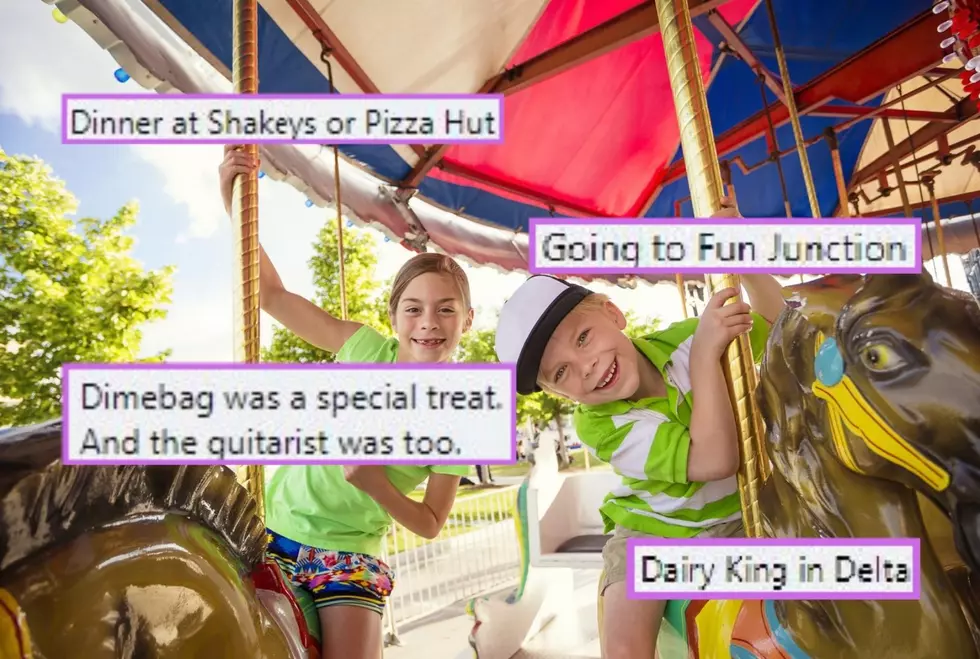 Grand Junction Remembers 'Treats' You Got as a Kid
Getty Images / ThinkStock / 95 Rock Facebook
Upon becoming an adult, many of us find that things that we loved as a kid are no longer either special for us, or really that big of a deal. However, many of these memories of what we considered to be 'treats' as a kid stick around and we can look back upon them fondly.
Curious, I posted a question on Facebook asking you what you considered to be a special 'treat' as a kid and not only got some great responses, but took it as an opportunity to remember similar treats from my own childhood.
Grand Junction Remembers Special 'Treats'
Some of the fond memories you have as a kid growing up in Grand Junction was being treated to fun activities around town. These include trips to places that, unfortunately for today's youth, are no longer around, like Aladdin's Castle in the Mesa Mall and our little amusement park Guyton's Fun Junction.
In addition, some of the fond memories of being 'treated' as a kid involved food. Restaurants mentioned that felt like treats include Shakeys Pizza, Pizza Hut, Sirlion Stockade, Dairy King and even Burger King. However, some of the food that felt like a special treat came from the kitchen like Crystal's mom's liver and onions.
As always, some of the responses were humorous in nature. Brian, always the comedian, said that he remembers 'Dimebag' being a treat for him when he was a kid. This response carries a double meaning as the first thing that comes to mind is Dimebag Darrell, guitarist of Pantera, but the term can also refer to a small bag of marijuana.
Grand Junction Remembers 'Treats' You Got as a Kid
According to you, these are what you considered to be 'treats' as a kid.
Grand Junction Chooses Fantasy Celebrity Lunch Dates
According to you, these are the celebrities you'd most like to have lunch with in Grand Junction.
FLASHBACK: What Glenwood Springs Mall Looked Like in 2018
The Glenwood Springs Mall is a sad shell of its former self and was considered to be a 'dying mall' even as recently as 2018.