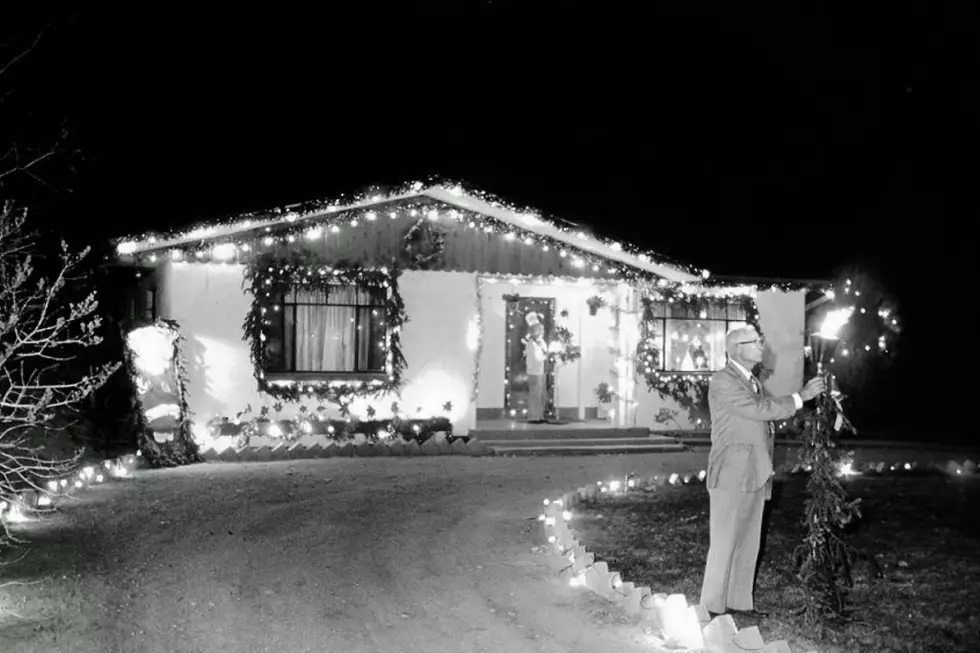 Grand Junction Christmas Light Winners from the 1940s
Robert Grant
Let's go back in time 72 years and celebrate the Grand Junction Christmas Lights winners of 1948 with these Bob Grant photos.
Earlier today, Monday, November 16, we kicked off our "Show Us Your Holiday Displays" competition. It's your chance to win $500. We're asking you to share photos of your Christmas decorations via our webpage or our free mobile app.
Yesterday, November 15, marked the 20th anniversary of my grandpa Bob Grant's passing. I was rooting through some of his belongings when I encountered a handful of things that caught my eye:
A couple of opium pipes he picked up when in China and India during World War II - we won't go into that
A few photos from Grand Junction's 1948 Christmas Light competition
Okay, so there was some weird stuff to be found. On the other hand, a few interesting photos saw the light of day for the first time in 70 years. Take a look at the gallery below. That's Grand Junction 1948.
As you can see, the 1948 edition of Grand Junction decorations are a little more, shall we say modest, compared to contemporary times. These decorations don't compare to the magnificent blue light display you'll see in the neighborhood in the northwest part of town. It was a different time. Even at that, there's something heartwarming about these 1948 decorations.
These are the best of the best of 1948. I regret I don't know which house placed first, second, etc. In the end, it doesn't matter. They're all great. Take a look at the gallery. Who knows? You might see a house you recognize. For that matter, you might see someone you recognize.
Grand Junction Christmas Light Winners 1948
FLASHBACK: Beauty Pageant Contestants of Western Colorado