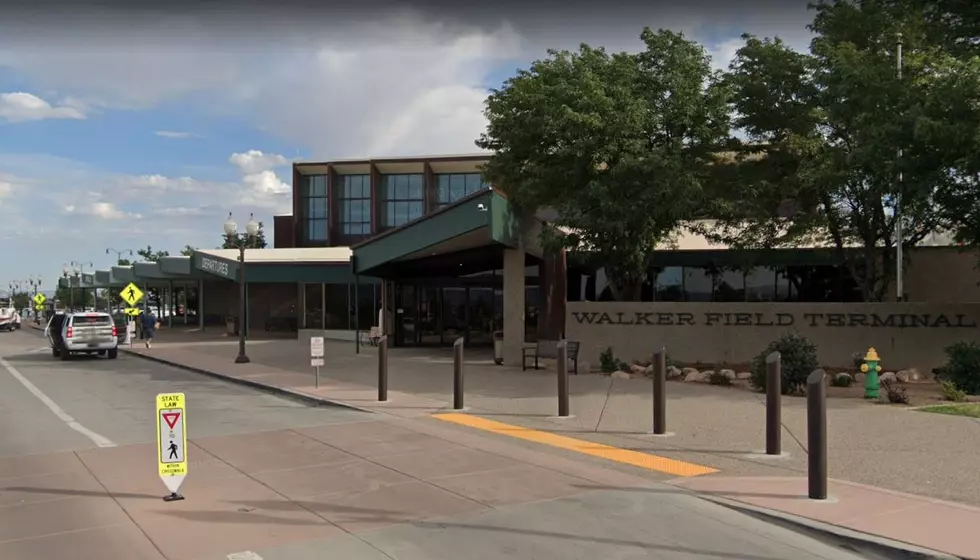 Grand Junction Regional Airport Named 2021 Colorado Airport of the Year
Google Maps
Just about everyone living in Grand Junction and on the Western Slope enjoys being here and has pride in being better than Denver and the Front Range. So, whenever we can get awards that show how great things are here, that deserves to be celebrated. This is why I loved hearing that our Grand Junction Regional Airport won the 2021 Colorado Airport of the Year!
The details first popped up on my Linkedin account as Angela Conner Padalecki the Executive Director for the Grand Junction Regional Airport was excited to share the news online. The details of the award came from David Ulane the Director of Aeronautics Division at the Colorado Department of Transportation.
Alongside Angela also on her team and congratulated online was Dylan Heberlein the Director of Operations as well as Sarah Menge who is in charge of finances at the Grand Junction Regional Airport.
We Have Seen Multiple New Carriers Taking Flight Out of Grand Junction Recently
I'm sure one of the reasons our local airport is getting this recognition is because they have done a great job recruiting new carriers to add flights out of Grand Junction. Just last month the brand new Avelo Airlines took their first flight out of Grand Junction, also Frontier Airlines is once again serving customers out of our airport.
The Grand Junction Airport Has Also Added Upgrades
Beyond adding more flights the Grand Junction Regional Airport has been making improvements as well. Including new flooring and adding more power outlets for travelers waiting to board their flight.
Congrats to the team at the Grand Junction Regional Airport!
20 Safest Cities in Colorado in 2021
Looking at different crime rates across the state of Colorado here is a list of the safest cities.
20 Bucket List Items You Need to Do in Colorado in 2021
12 Authentic Colorado Ghost Towns