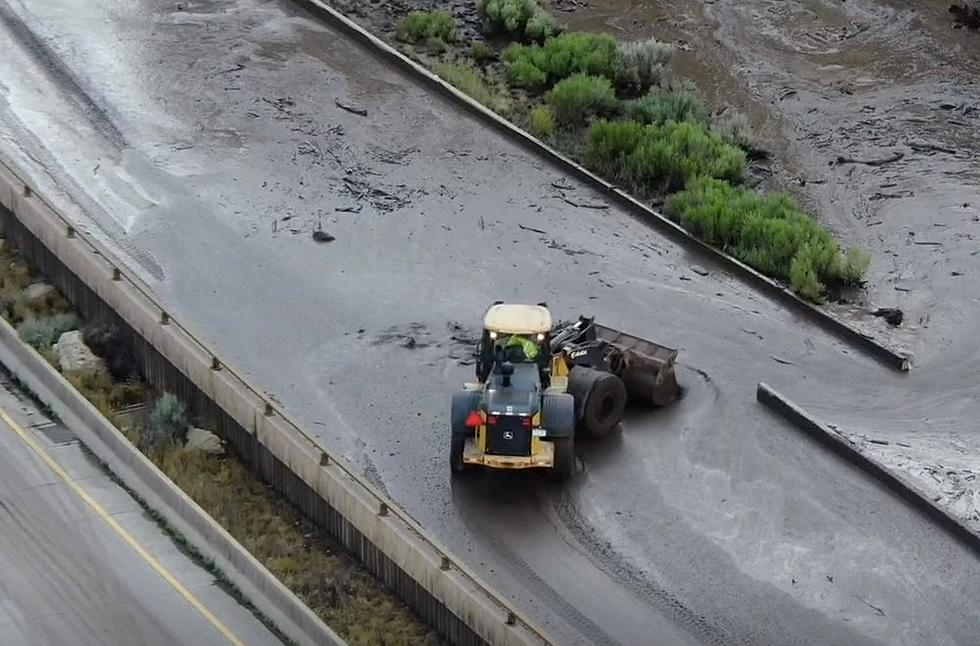 Photos of Mudslide and Clean Up On I-70 in Glenwood Canyon
9 News
Interstate 70 is open this morning through Glenwood Canyon in Glenwood Springs and now we get a look at why the highway was shut down for 24 hours.
Tuesday night, a safety closure of I-70 was implemented because of flash flood warnings in the Grizzly Creek burn scar area - and the potential for mudslides. As it turned out, no less than five mudslides were reported throughout Glenwood Canyon by the Colorado Department of Transportation.
24 Hour Closure
The interstate was closed Tuesday just before 9:00 p.m. and finally reopened around 9:45 p.m. Wednesday when crews were finally able to completely clean up on the highway. With the ongoing threat of mudslides, officials had to delay clean-up efforts until they felt it was safe for crews to be in the canyon.
Crews Working Through the Day
9 News reported there were three mudslides on eastbound I-70 at Mile Points 127.5- 128.5. There was also a slide on the westbound side from MP 130.5 to Exit 129. Additionally, there was a slide on the Bair Ranch exit off-ramp from the westbound lanes.
Crews At Work
Mudslides and the threat of flash floods are the latest challenges for I-70 motorists who can only hope the highway is open when they need to get through. The northern detour adds about 2 1/2 hours to the I-70 drive.
Ongoing Threat of Mudslides
Last year's Grizzly Creek Fire has left a burn scar near the interstate that is lacking in vegetation, creating the potential for flash flood-induced mudslides. It's going to take some time to restore much-needed vegetation in the area. Consequently, the threat of mudslides is going to be an ongoing issue in the foreseeable future.
Know Conditions Before You Go
Anyone traveling Interstate 70 would be well-advised to be aware of weather forecasts in Glenwood Canyon and to be prepared for the possible detours. It is apparent that the mudslides and closures of Glenwood Canyon will continue to be a major headache for motorists and CDOT crews through the summer. Taking the train is always an option, though it likely won't get you to your destination any quicker than taking the detour, if necessary.
LOOK: Stunning vintage photos capture the beauty of America's national parks
Today these parks are located throughout the country in 25 states and the U.S. Virgin Islands. The land encompassing them was either purchased or donated, though much of it had been inhabited by native people for thousands of years before the founding of the United States. These areas are protected and revered as educational resources about the natural world, and as spaces for exploration.
Keep scrolling for 50 vintage photos that show the beauty of America's national parks.