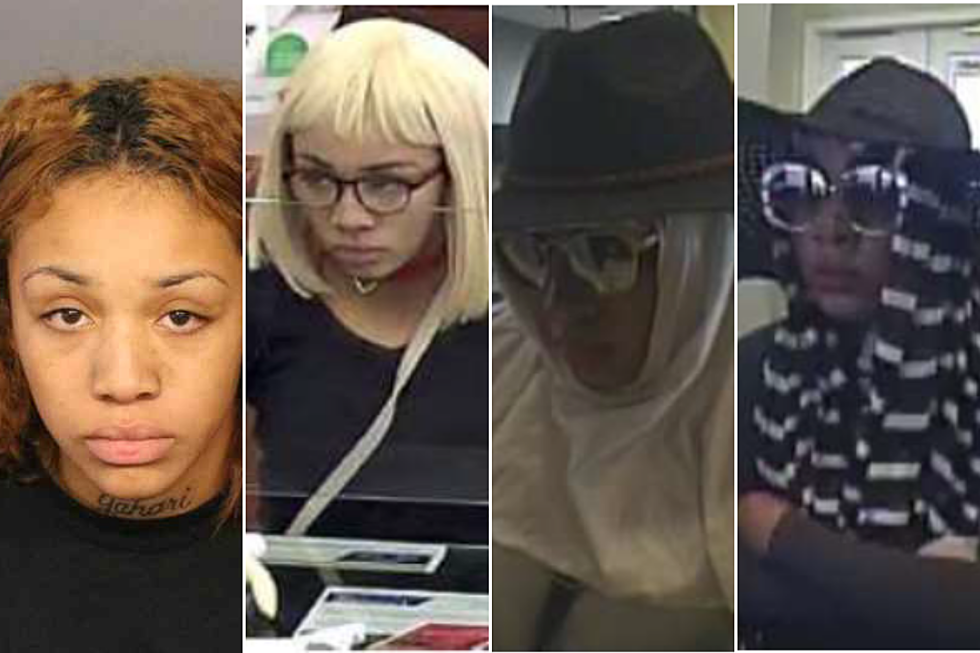 Glamour Shot Bandit Arrested In Denver
FBI
A number of banks in Denver were held up recently by a woman who dressed in flamboyant clothing and was dubbed the "Glamour Shot Bandit".
In an effort to disguise herself Casias would wear different types of clothing, most of which consisted of wogs, glasses hats and a choker to hide her neck tattoo.
She also would put on white gloves during the robberies and would not speak, handing over a note demanding large bills. Casias was not caught in the act, however. After pictures of her were distributed to law enforcement, she was pulled over in Aurora and arrested. A male accomplice, who has not yet been identified is still on the loose and authorities are still searching for that individual.
Crime Stoppers of Metro Denver received two tips on Casias in April, which helped police track her down as well. Casias and her as yet unnamed partner also stole several cars during the spree.
A total of $16,861 was stolen from the banks she held up.