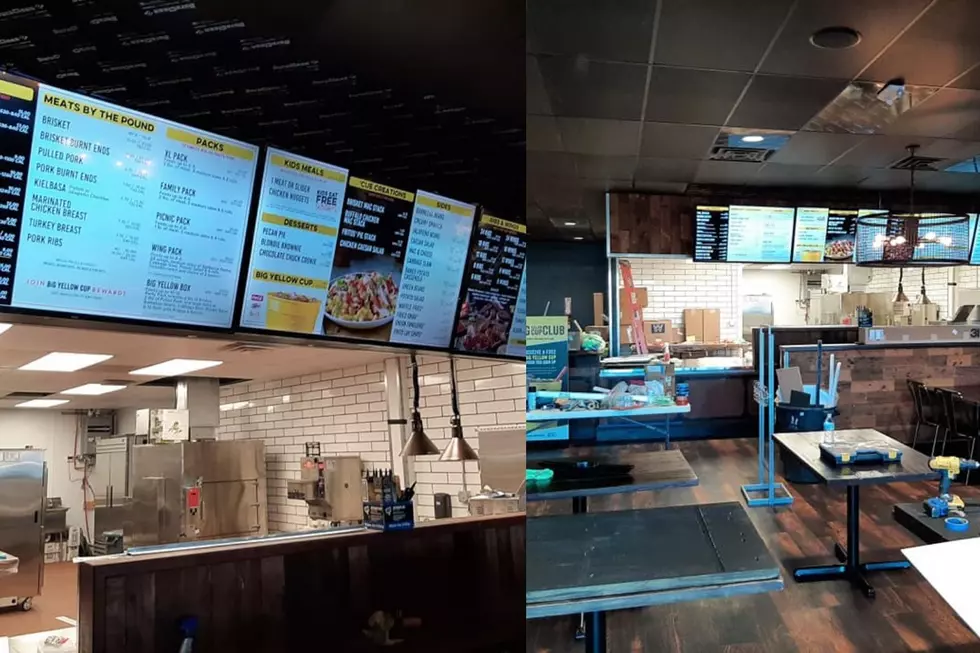 First Look Into Dickey's Barbecue Coming to Clifton
Photo courtesy of Neal DeHaven
It's always fun to visit a new restaurant that is opening in the area, and we are excited to welcome Dickey's Barbecue to Clifton. We let you know the information about two new restaurants opening in Clifton. Obviously, Dickey's is opening very soon, and also 357 Reloaded which will be an American Sports Bar.
While we aren't positive on when 357 Reloaded will first open their doors, we did find out that Dickey's Barbecue is going to be kicking open their doors on Thursday, October 22nd. If you're not positive where their new location is, in the City Market shopping center, 569 32 Road #11 in Clifton, CO.
While we are all excited about tasting some of their delicious brisket, smoked sausage, and cornbread muffins we still have a few days until they will be open. But thanks to one hard-working construction worker we did get a couple of pictures to share with you of the restaurant that is almost completely set up for customers.
Sneak Peak at Dickey's Barbecue in Clifton
It's always exciting when new businesses open in our area, especially after the difficult year so far. While the Grand Valley already has some fantastic restaurants, anytime we can add to the number of cornbread muffins made in our area, it's always a great thing.
Once you try out the new restaurant, make sure you let us know what you think.
Enter your number to get our free mobile app
Colorado is Home to the Highest Vehicular Tunnel in the US