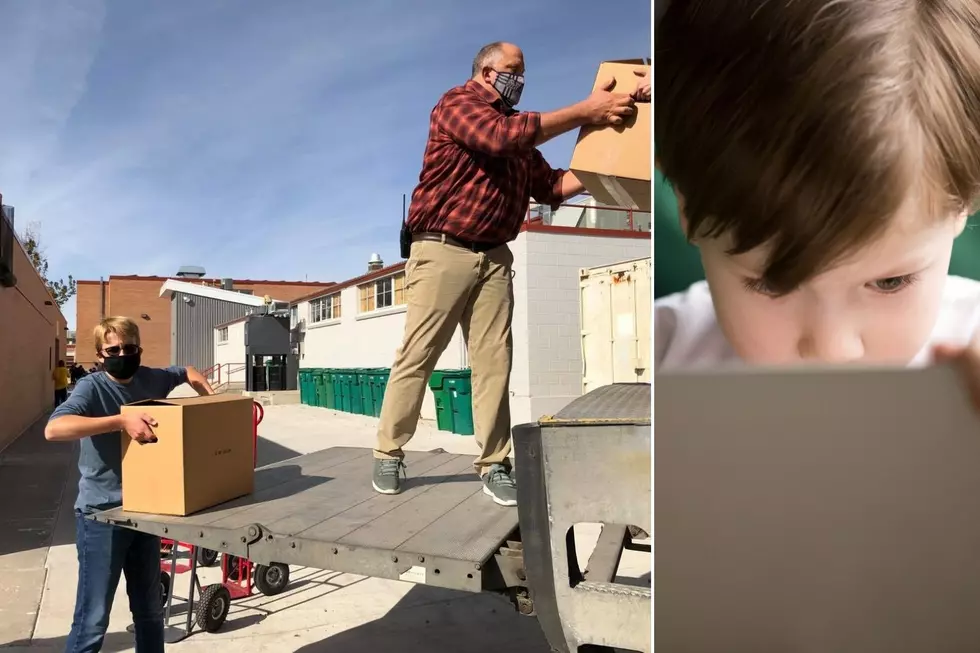 Every Single District 51 Student Will Now Have a Chromebook
Thinkstock/Getty Images/Mesa County Valley School District 51 via Facebook
District 51 has just reached a long-time goal, which is having a device for every student. Every single District 51 student will now have a Chromebook.
Just last week Mesa County Valley School District 51 received over 1,600 Chromebooks for their students. Since then, they've received thousands and thousands more, almost 14,600 Chromebooks, to be exact.
Enter your number to get our free mobile app
District 51 previously purchased some Chromebooks in 2018 and some Chromebooks were also donated. The grand total of devices for teachers and students is now over 24,000, according to District 51.
The delivery of over 1600 Chromebook to Central High School last week was astounding. There were so many, they were stacked nearly to the ceiling. We can't imagine what 14,600 or 24,000 looks like.
Mesa County Valley School District 51 has had this long-time goal of getting devices for every District 51 student and now they've accomplished it. District 51 has stressed the importance of having Chromebooks for every student numerous times, especially when it comes to distance learning.
We're so happy that District 51 has finally reached their goal and we're happy for all of the District 51 students who get to use these super cool Chromebooks.
District 51 Receives Over 1600 Chromebooks For Students
UP NEXT: Look at the Most Expensive House For Sale in Grand Junction