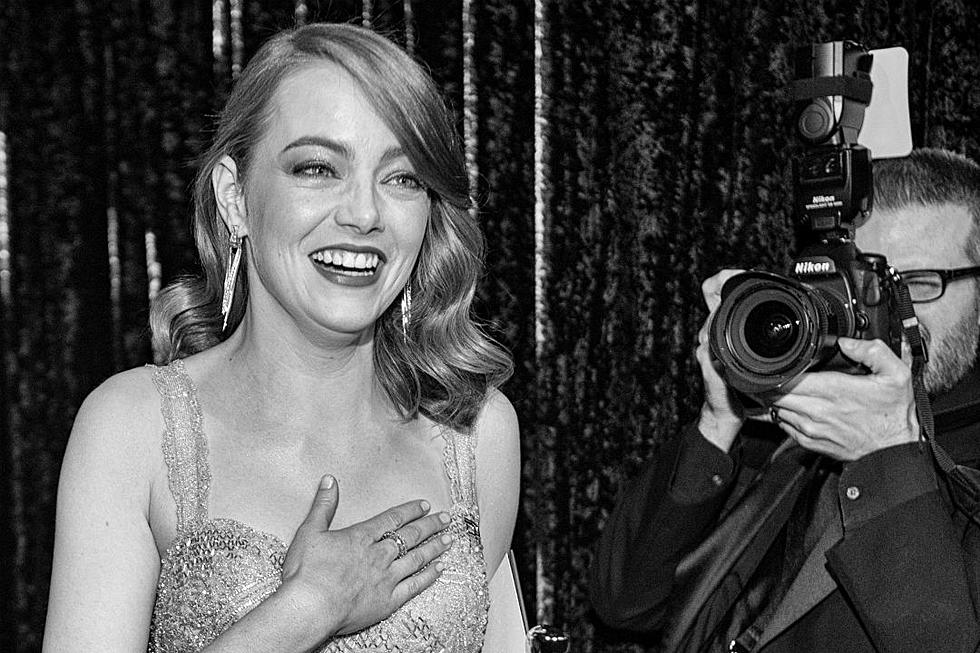 Emma Stone Responds to Teen's Epic Promposal: Is She a Queen-To-Be?
Christopher Polk, Getty Images
Earlier this week, 17-year-old Jacob Staudenmaier very boldly invited Stone to prom with an epic video invitation. As part of his ask, he reinterpreted the first scene of La La Land, and produced an alternate version of "Another day of Sun" that included allusions to Stone and a potential romantic evening.
Stone, who finally saw the clip, said in a statement to Good Morning America today (April 7) that the promposal was totally flattering, but scheduling conflicts will keep her from accepting.
"Jacob, thanks for making the greatest proposal I have ever received," she noted. "I can't tell you what an honor that was and how much I smiled through that entire beautifully orchestrated video. I'm in London working, but I hope you have the best time at prom, and I'm grateful you thought of me. Thank you. P.S. I do see Gosling around the eyes. Love, Emma."
Staudenmaier told USA Today that the idea to record the invitation came together rather quickly, and that it took — with the help of his friends — a few hours to shoot.
"It started with the kind of crazy idea of saying, 'Yeah, maybe I'll go with Emma Stone to the prom,'" he said. "I decided if I was going to do this, I really needed to do it big."
Emma Stone Goes Full Flapper-Chic at 2017 Oscars: