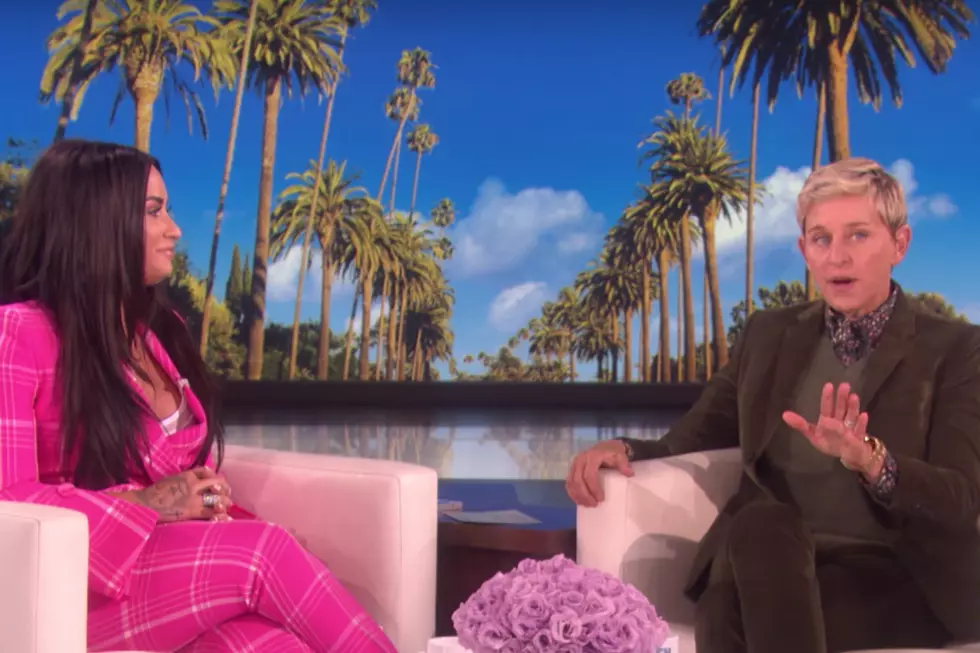 Ellen Degeneres Reportedly Invites Demi Lovato to Live With Her After Completing Rehab
YouTube
Ellen Degeneres and Portia de Rossi might be ready for a new tenant: The married couple have reportedly invited Demi Lovato  — who's in treatment after a reported drug overdose and hospitalization — to live with them upon her completion of treatment.
"Ellen told Demi that their beach house [in Santa Barbra, Calif.] is hers whenever she wants it. It's close to nature and the perfect place to escape the pressures of Hollywood. They've also extended an invitation for her to stay at their L.A. place," a source told OK! The site added that the A-list couple is determined to help Lovato recover, and and are eager to introduce her to equine therapy.
"She is saying she is very scared of how quickly her life spiraled out of control and she is willing to do whatever it takes to get her life in order," the insider explained. "She regrets letting it get this far because she has a tremendous amount of support...She also realizes her first instinct as an addict was to pull away and isolate herself from her family and true friends. She feels confused and overwhelmed because she thought her life was going well until it all came crashing down so fast. She never realized how bad it had become."
Celebrities Who Opened Up About Mental Health