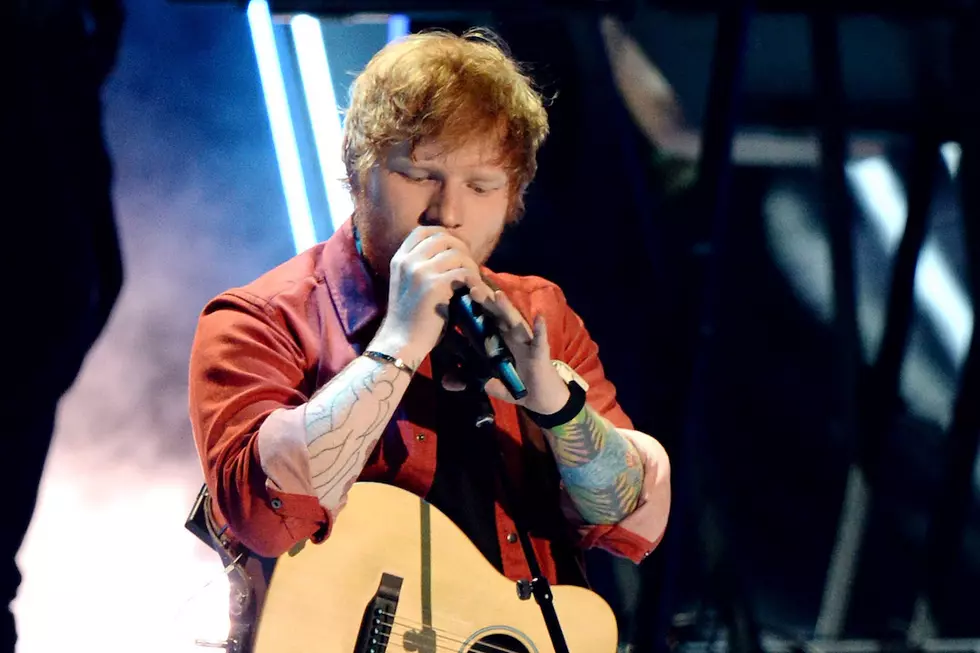 Ed Sheeran Basically Just Confirmed He Got Stealth-Married
Michael Loccisano, Getty Images
How very perfect: Ed Sheeran and longtime love Cherry Seaborn got secretly married, Sheeran seemed to confirm in a recent interview.
In a video posted to the site, a reporter asks: "What about the wedding details? Have you picked a date? Do you know where? Do you know when yet?"
But instead of offer a verbal answer, Sheeran stalls a little bit, and then when the interviewer's guard is down, he simply points to his ring.
"That's exciting! Congratulations my friend! Congratulations!," the reporter responds. "How did you sneak that one?"
"Well I never do anything too public anyway," Sheeran responds.
The couple announced via Instagram eight months ago that they spent the New Year celebrating their engagement.
"Got myself a fiancé just before new year. We are very happy and in love, and our cats are chuffed as well xx," Sheeran captioned the photo above.
Sheeran and Seaborn have been pals since high school but didn't start dating until about three years ago, and they only moved in together last year. "She's really cool," Sheeran told Ellen DeGeneres. "We have two cats but they're both really, really strange creatures."
Celebrity Couples Who Got Engaged in 2018