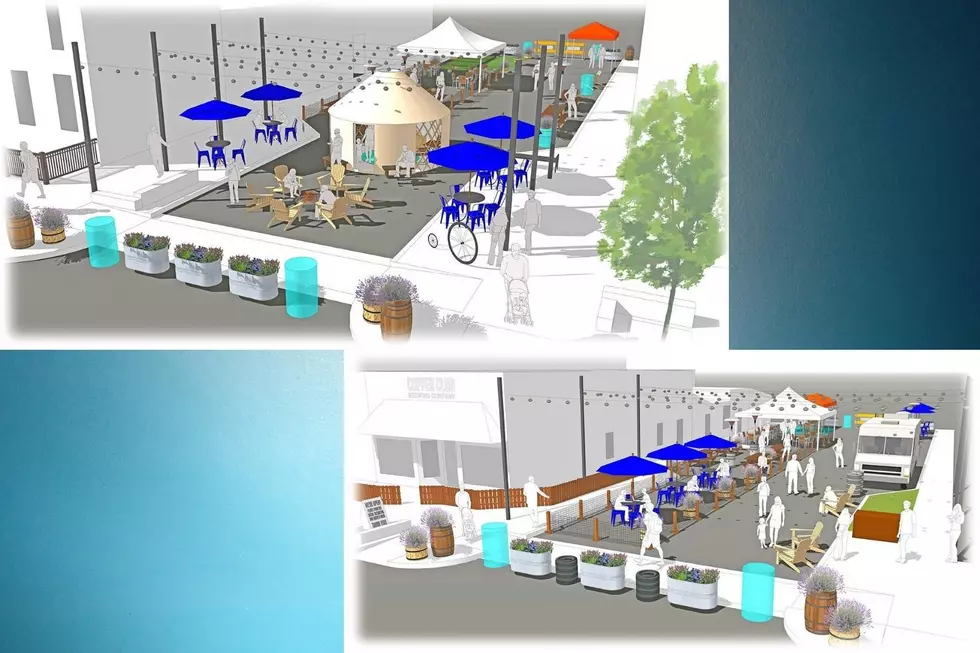 Downtown Fruita Adding More Outdoor Seating Areas
Photo courtesy of City of Fruita via Facebook
This is the kind of good news that we needed as soon as restaurants were able to open again for the public following the closure due to the COVID-19 pandemic. The City of Fruita announced on their Facebook Page that beginning on Thursday of this week (August 27th) there will be two road closures in downtown Fruita as construction begins on outdoor seating areas. The photo above shows the two designs the city is still deciding between.
If you're like me, it's always more fun to sit outside in the sunshine, as long as it isn't too hot outside. The areas that will be closed will be North Mulberry Street and North Peach Street (from Aspen Avenue to the alleyway) will all be closed to traffic as crews begin the process of creating an outdoor seating area.
The City of Fruita is working on this project because they want to provide both restaurants and business owners a safe and socially distant way to enjoy food and drinks while enjoying the beauty of Fruita. There will be designated shaded areas just in case the weather does get too hot while you're enjoying a meal or a drink downtown Fruita.
This project is expected to be completed in just a matter of weeks. The whole campaign is called "Be Well, Be Fruita" and is being funded by coronavirus relief funds. There are other community efforts that the City of Fruita is working on and will release more details on those as they continue to see progress. It will be exciting to see this project when it's completed as there are some fantastic restaurants in Fruita.
Enter your number to get our free mobile app
10 Reasons NO ONE Should Move to Grand Junction