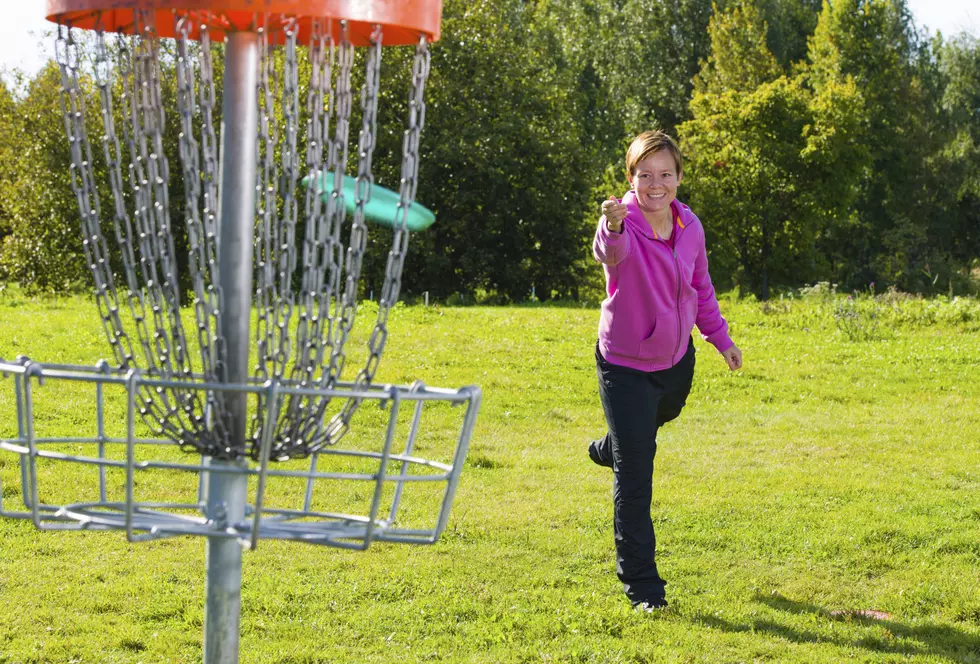 Disc Golf Your Way Across Colorado
ThinkStock
Being a disc golfer myself, I try and find the courses that will challenge me the most. Granted I'm not very good at disc golf but I love the challenge. Here are a few courses around Colorado that should get your competitive juices flowing.
Shining Mountain Gold Course in Woodland Park, Colo. starts off my list because it is a little unique. It is unique in the fact that both golfers and disc golfers use this course. It is also open to anyone who wants to come have some fun. Just make sure to make a tee time. That way when you get there the fun can begin!
Widefield Park in Colorado Springs, Colo. is a well laid out community course. When it is nice outside there tends to be a little bit of a wait time. Be careful when you play because there is a good amount of places on this course that go out of bounds. It makes it a challenging but fun course.
Matchett Park is located in Grand Junction, Colo. This one has a little bit of a terrain, so if you are not careful you will lose your discs. So if you have extra make sure to bring them. It is a little bit sandy in some spots so make sure to wear tennis shoes. This is a fun course that you will find yourself playing for hours.
Rocky Mountain Village in Empire, Colo. also offers camping during the season. So wake up early and hit the first hole before anybody else. The views here are amazing so you won't be disappointed. This course is seasonal so make sure to check when it is open. There are a lot of hazards on this course that will make it challenging. But that is what also makes for a really fun course.
Beaver Ranch in Conifer, Colo. is probably the best course on this list. The course itself goes through a tree tunnel. Making sure that ever throw is accurate. It is also home to some of the best scenic backdrops on any course. Granted you will be challenged from the moment you step foot on the course. But every throw will be worth it.
With the weather becoming nicer every day, it is time to go out and check out these awesome disc golf courses.