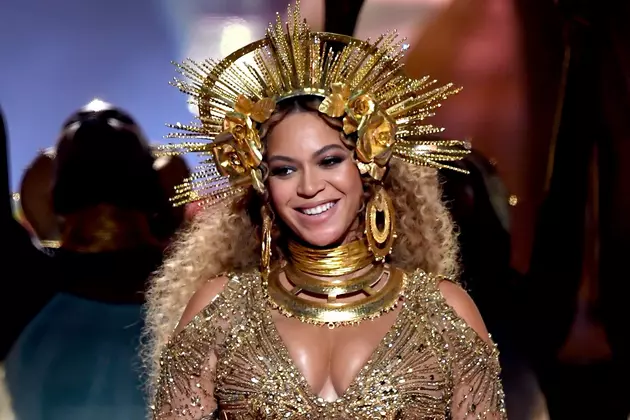 Did Beyonce Give Birth to a Boy and Girl? Mystery Hospital Guest Points to Maybe
Kevin Winter, Getty Images
As rumors about Beyonce and Jay Z's twins swirl, a mystery hospital guest has eagle-eyed folks thinking the twins may have been born, and that Bey and Jay have welcomed both a new little girl and new little boy to their growing brood.
As E! News reports, an unidentified woman was seen outside of a Los Angeles hospital on Friday, carrying a bouquet of pink, purple and blue flowers, as well as balloons for a "Baby Girl" and "Baby Boy."
A card attached to the gift was spotted, too, which read "B&J"—for Beyonce and Jay Z, perhaps?
Speculation aside, there has been no confirmation yet that the twins have been born, or that Beyonce is even yet in labor. As Mariah would say, however, we can't wait for dem babies!
Celebrities Share Their 2017 Baby Bumps: