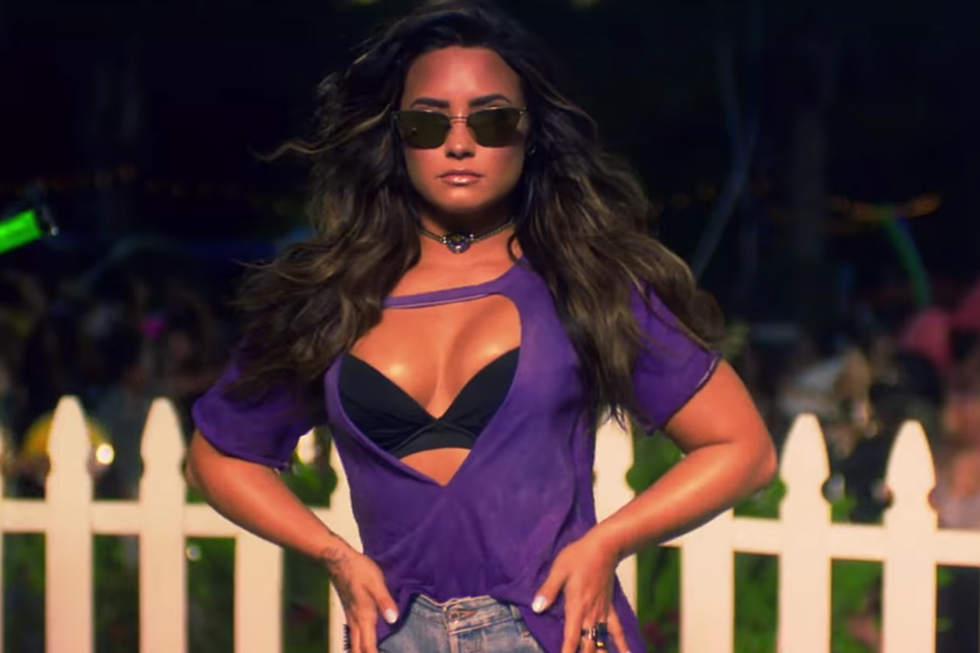 'Sorry Not Sorry' Is Officially Demi Lovato's Biggest Single Ever
YouTube
Sorry, not sorry — Demi Lovato's first single off of her latest album Tell Me You Love Me is officially the biggest song of her career.
The track, which was released to radio in July 2017, has officially gone triple-platinum, according to the RIAA. Moreover, it's Lovato's highest-charting single to date, having rocketed up to the No. 6 spot on the Billboard Hot 100.
Demi previously managed to hit No. 9 with "This Is Me" and No. 10 with "Skyscraper" and "Heart Attack." "Sorry Not Sorry" has also accrued more than 420 million streams on Spotify, according to MTV News.
And the message behind "Sorry Not Sorry" is still very much pertinent to Lovato months after its release. After performing the show on her Tell Me You Love Me Tour, she got word that Perez Hilton — the celebrity gossip blogger with whom Demi's feuded over the years — was in the audience. And she responded accordingly with a pointed tweet Monday night (March 5).
"The other night I got to sing SNS directly to one of USA's most notorious bullies. It felt so f------ great. That's what the song is all about!!! Sorry not sorry that you were in the audience watching me kill it," she wrote. "And btw — he's remaining nameless because he doesn't deserve the relevance that he doesn't have anymore."
And fans ate up Demi's vindication.
"Demi you killed with kindness," one follower wrote, while another noted "THIS TWEET MAKES ME SO HAPPY YOURE SO POWERFUL."
17 Can't Miss Tours of 2018