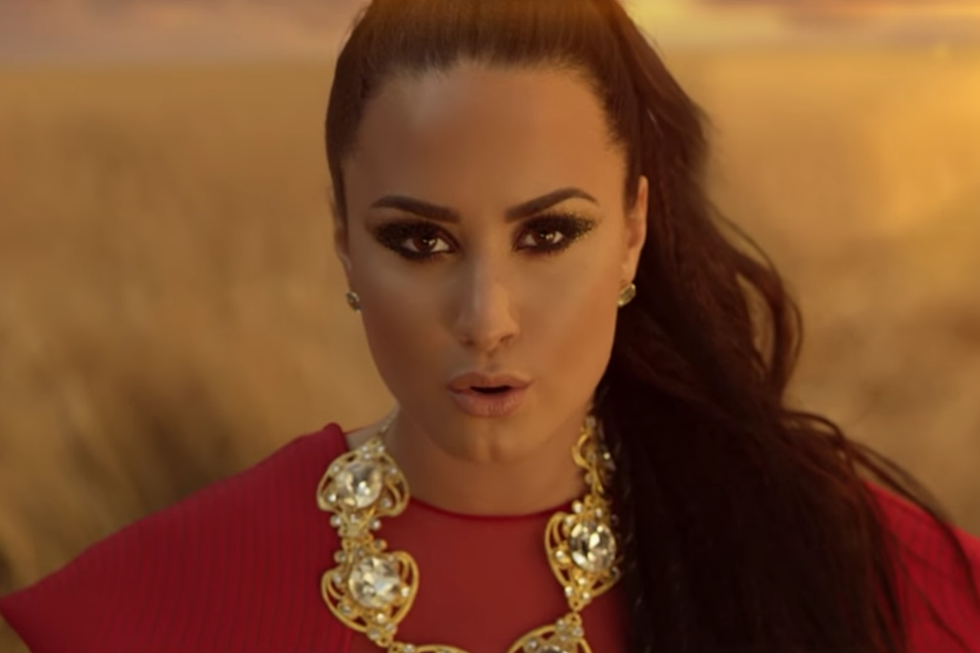 Demi Lovato + DJ Khaled Explore Utopia in 'I Believe' Video
YouTube
Lovato, who's currently on tour with DJ Khaled and Kehlani, has joined the former in the brand new video for "I Believe," a track from the highly anticipated A Wrinkle in Time soundtrack. In the video below, Lovato — adorned in a red designer gown and jewelry fit for a queen — croons across elysian landscapes, bathes in drips of fluorescent light and explores the far reaches of darkened forests.
"Tough times don't last, but tough people do / As long as you've got hope, you'll find a way," she insists before Khaled jumps into the dreamy setting and offers his signature brand of chilled-out vibing.
And fans of both both acts immediately gave the clip stellar reviews.
"DEMI SINGING FOR A DISNEY FILM IM HAVING CAMP ROCK FLASHBACKS," one YouTube viewer wrote, while another noted "I love how Demi changed from 'just wanna believe in me' to 'I believe, I believe, I believe in me.'"
The full Wrinkle in Time soundtrack, which also features Sade, Sia, Kehlani, Chloe x Halle and more top artists, is available Friday (March 9) on streaming services and on physical CDs on March 30. The film is now out in theaters everywhere.
The Tell Me You Love Me World Tour, meanwhile, will find Lovato and Khaled in in Rosemont, Illinois next, Minneapolis on March 10 and and Detroit on March 13.
PopCrush Presents: The New A-List