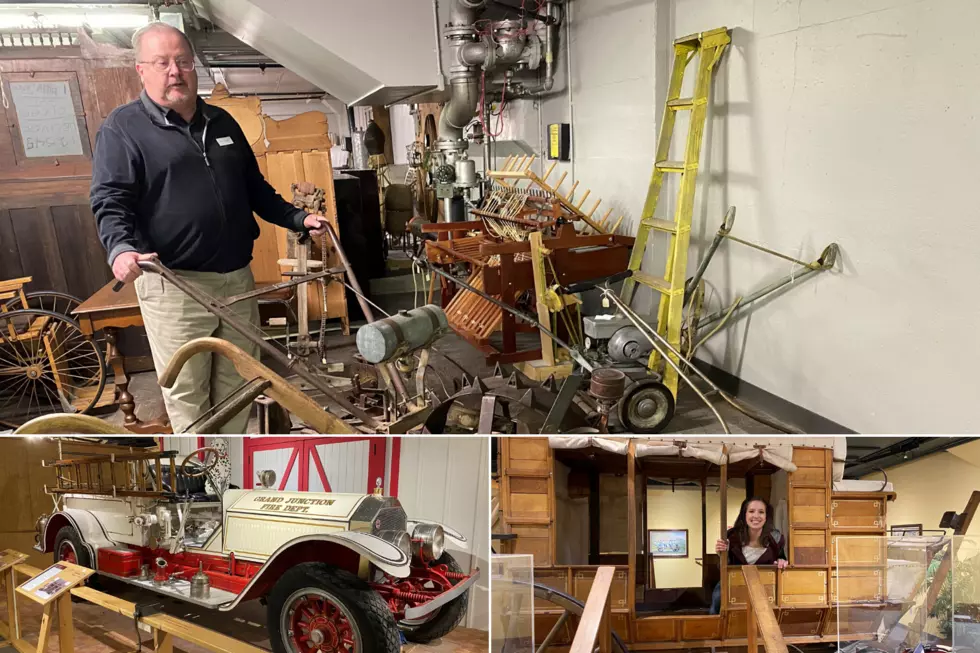 David Bailey: Curator of History at the Museum of the West
Townsquare Media
David Bailey moved to Grand Junction in 1974 and was a landscaper and a jack of all trades until someone convinced him to go back to school. He went to Colorado Mesa University and then started working with the Museum of the West. Dave has been working there for 28 years now and jokes that if he stays there too much longer, he'll be in a display case.
Enter your number to get our free mobile app
Dave recently wrote a book called 'Historic Mysteries of Western Colorado: Case Files of the Western Investigation Team.' It's got the Alfred Packer story, the Colorado cannibal, and how they cracked the mystery and proved that Alfred Packer was innocent. Dave has another book lined up too and we can't wait to see what his next one will be about.
I got to see the Museum of the West for the first time and I was blown away by how big the museum is. One of the items that Dave showed me was a Thomas Edison record player from 1908. There's a big wind up spring in the record player that keeps it playing, and after Dave wound it up, we listened to it play for a bit, which is amazing that it still works.
He says one of his favorite artifacts in the museum is a 1921 Lafrance firetruck that's in perfect condition. It was used by the Grand Junction Fire Department until the 80s and is now in the Museum of the West and is straight-up beautiful. You can see the old school firetruck and some more of the very cool artifacts from the museum on our Instagram.