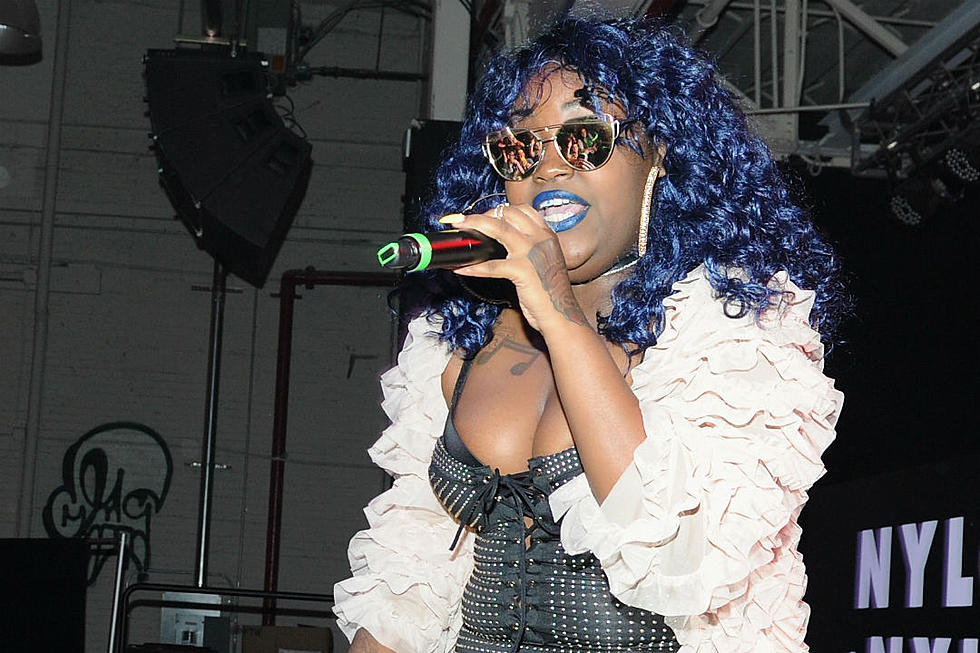 Cupcakke Drops 'Ephorize' Track List + Candy-Coated Album Art
Craig Barritt, Getty Images
Cupcakke's kicking off the new year with one particularly sweet announcement — she's dropping a brand new album at the top of 2018.
The Chicago-schooled rapper, who released her second full-length album Queen Elizabitch in March, shared the full track list to its follow-up on Twitter Wednesday night (December 27). Cupcakke had previously announced Ephorize's January 5 release date in a December 20 tweet.
And fans immediately responded with their excitement, particularly over the album artwork and track names. "DUCK DUCK GOOSE!!! KINDERGARTEN IS SHOOK," one follower tweeted, while another noted "My wig literally just took a one way flight to mars."
"I write about sex because it's a part of me as a human being," she said. "We write love songs because love is a part of our lives. So yeah, five songs on my album may be about sex, but they're just about what I — and probably everyone above the age of 18 — goes through."
Check out the full Ephorize track list below.
1. 2 Minutes
2. Cartoons
3. Duck Duck Goose
4. Wisdom Teeth
5. Crayons
6. Cinnamon Toast Crunch
7. Exit
8. Self Interview
9. Navel
10. Spoiled Milk Titties
11. Total
12. Post Pic
13. Meet & Greet
14. Single While Taken
15. Fullest