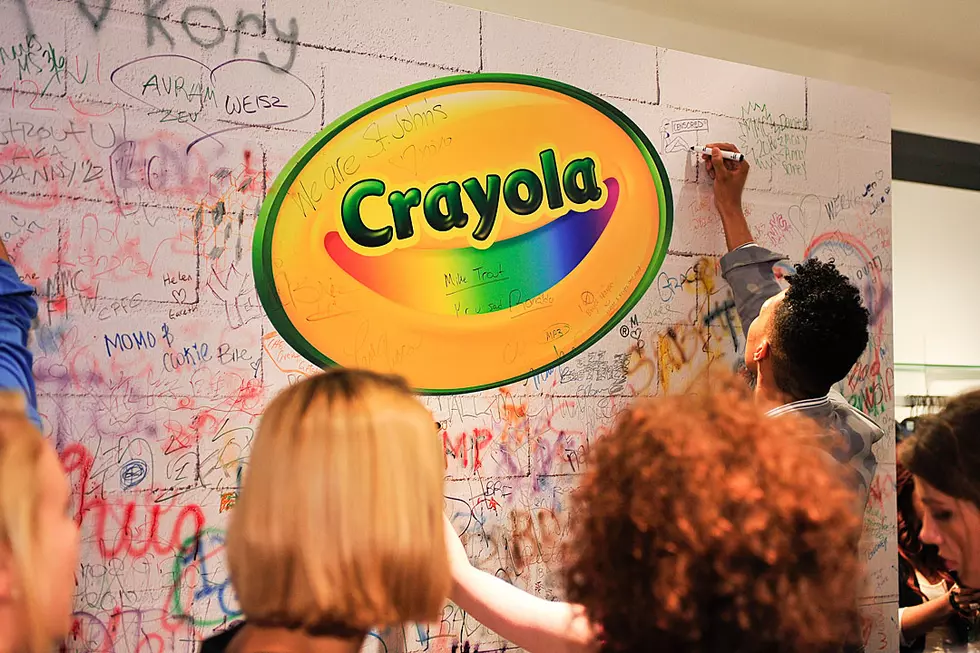 Crayola Is Getting Rid of a Crayon — What Color Will It Be?
Getty Images
The announcement about which color will take place Friday, which, as you probably have circled -- in crayon, no doubt -- on your calendar is National Crayon Day.
The colors in the box are red, yellow, blue, brown, orange, green, violet, black, carnation pink, yellow orange, blue green, red violet, red orange, yellow green, blue violet, white, violet red, dandelion, cerulean, apricot, scarlet, green yellow, indigo and gray.
Trying to figure out which color will get the boot makes for some interesting conversation, so Crayola is encouraging people to offer their best guesses on Twitter using the hashtag #WhosLeaving.
This isn't the first time Crayola has given a, ahem, pink slip to a color. Back in 2003, blizzard blue, magic mint, teal blue and mulberry were tossed to the curb and in 1990 green blue, orange red, orange yellow, violet blue, maize, lemon yellow, blue gray and raw umber were scrapped.
Crayola is hardly the only iconic brand to give itself an overhaul. Earlier this month, Monopoly unveiled its new pieces, so don't be surprised when Battleship announces its setting sail with a new torpedo.