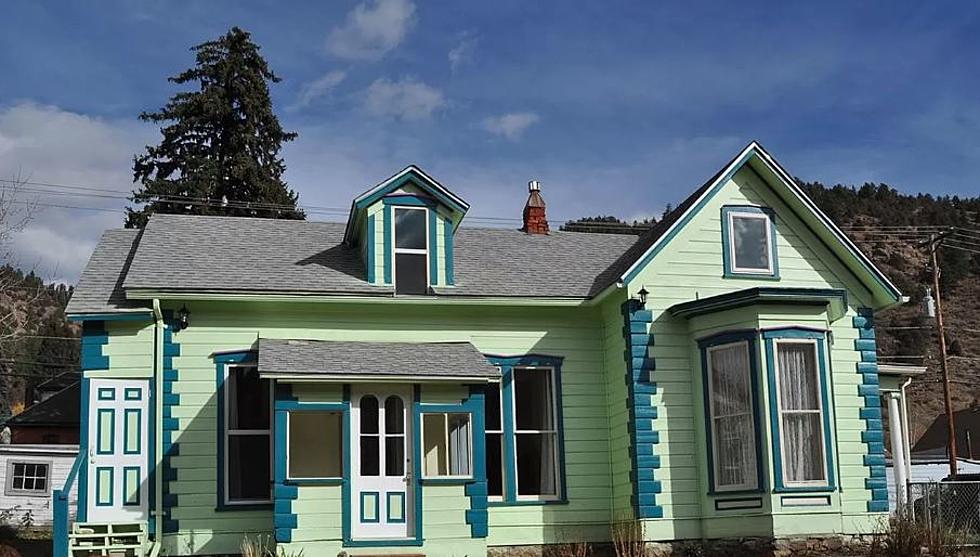 Colorado's Oldest House for Sale was Built in the 1870s
Needlerock Mountain Realty & Land, LLC
It's not the most expensive home on the market in Colorado, nor is it the least. It's not the biggest home, but it's not the tiniest, either. It is, however the oldest house for sale in Colorado.
Actually, it's older than the Centennial State. The 1,200 square-foot Victorian in Idaho Springs was built in 1874 and is a lime green slice of mining town history.
I love visiting Idaho Springs, especially in the fall, and it's always been a dream to live there. The wild thing is, though, it's still out of my price range. Homes in Idaho Springs aren't really any more pricey than houses in northern Colorado or the Front Range region, and the town is just 30 minutes from Denver (if you're lucky enough to not hit I-70 traffic, of course).
The two-bedroom two-bathroom house at 846 Miner Street in Idaho Springs is currently listed by Needlerock Mountain Realty & Land, LLC for $570,000. And, both the bathrooms are inside — that's a perk. It does still have the old (likely original) wood-burning stove and a clawfoot bathtub, but it also has a gas heating system, modern kitchen, updated wood flooring, and a spiral staircase.
The vibrant green isn't the original color of the house (it used to be white), but it still has a lot of its '70s charm — 1870s, that is. No shag carpeting here.
TAKE A TOUR: Colorado's Oldest House for Sale was Built in the 1870s
Look inside the oldest Colorado home currently on the market.
ANOTHER OLD COLORADO HOUSE: 111-Year-Old House in Grand Junction With Huge Loft For Sale
This 111-year-old house in Grand Junction has a huge loft and sits on nearly half an acre. 3057 E 1/2 Road was built in 1910 and is for sale for $375,000.
AND ANOTHER OLD COLORADO HOUSE: Check Out This 100-Year-Old House in the Grand Valley
These 100-year-old houses are currently for sale in the Grand Valley. Look at the 20 pictures of 100-year-old houses in Grand Junction, Palisade, and Fruita.