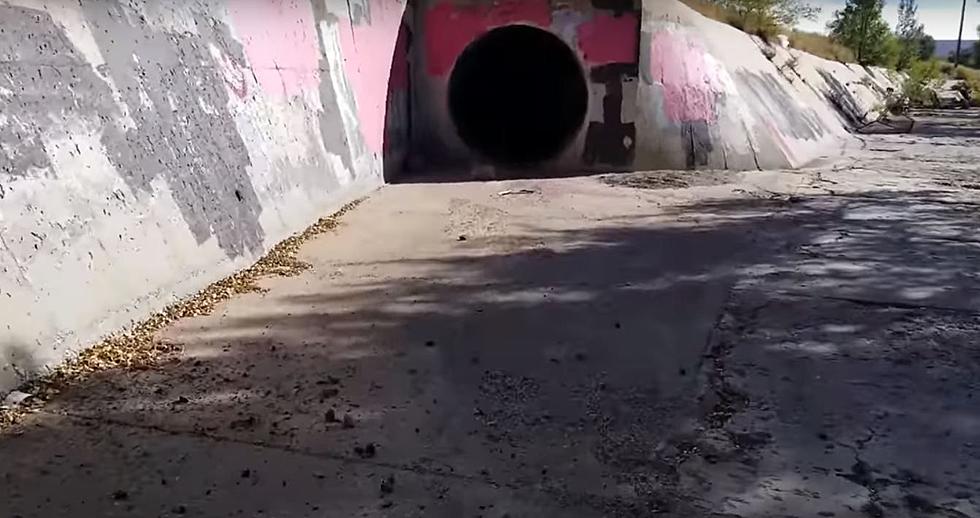 Colorado's 'Devil's Tunnel' Now Inhabited by Homeless
Flores Design via YouTube
Back in the days of prohibition, bootleggers built tunnel systems to transfer their booze from place to place. Then, once prohibition was lifted, these tunnels were used as safe and discrete transportation to brothels.
However, now many of these tunnels have become safe and discrete living places for the homeless.
One such tunnel system that is now occupied by the homeless is located in Colorado Springs and has been given the not-so-flattering name of "The Devil's Tunnel."
"The Devil's Tunnel" is littered with trash, full of graffiti, and although there aren't any DVD players, is filled with pornographic DVDs.
Very few people know about "The Devil's Tunnel," and even those that do seldomly explore it. However, every now and then someone will build the courage to make an expedition into the tunnel and give us all a glimpse of what it's really like to live underground.
Take a virtual tour of Colorado's "Devil's Tunnel":
Crazy Colorado Tunnels Now Inhabited by Homeless
Legend has it that Colorado had many tunnels for bootlegging and discrete routes to brothels, but these tunnels are currently inhabited by the homeless.
12 Authentic Colorado Ghost Towns
Take a Tour of Colorado's Ghost Towns, Alphabetically
There are over 300 ghost towns peppered throughout the state of Colorado. Some of these towns are very well preserved with a few residents. Others are completely abandoned with very little left to explore. Regardless, venturing through one of these towns will give you a look into Colorado's rich mining history.