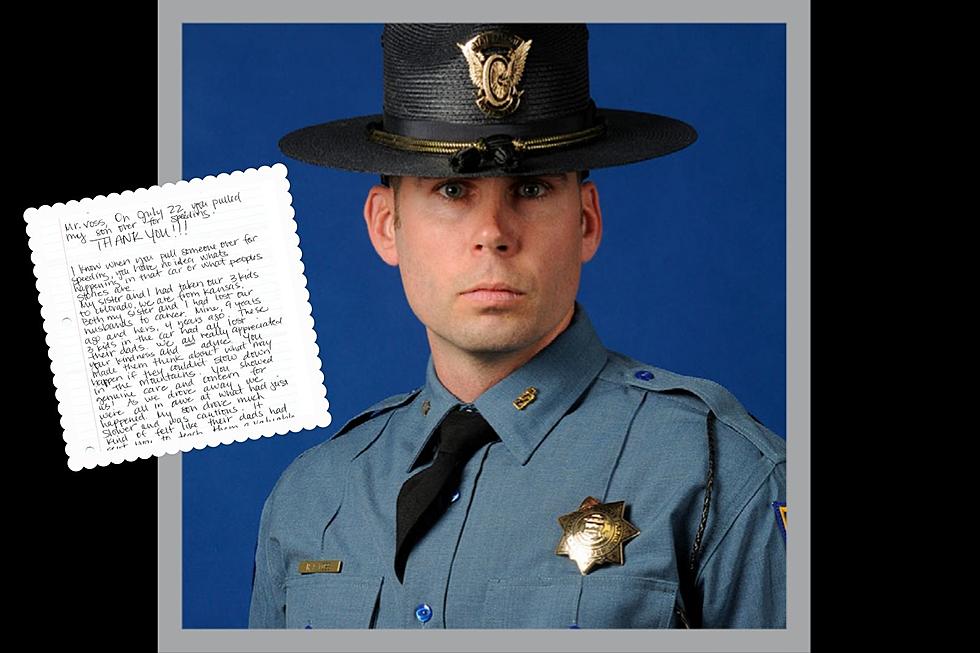 Give Thanks: Colorado State Trooper Gets Letter From Grateful Mother
Colorado State Patrol
It's never fun to get pulled over, but one mom has changed the perspective of many with a simple handwritten letter to a Colorado State Trooper.
According to a post by the Colorado State Patrol, State Trooper Voss received a heartfelt letter from a thankful mother after her son was pulled over for speeding.
Letter Travels From Kansas to Colorado
The Kansas mother explains that the family isn't from Colorado but was visiting the state as a group. The mother also explains that the family has faced significant losses in their life and that the trooper's words really resonated with her and her son.
Speeding in Colorado
One thing you'll notice as you drive through different places in Colorado is that the speed limit might be a lot lower than what you're used to if coming from a different state.
Navigating the Colorado mountains can take time to get used to and the mother expresses her thanks to the Trooper for the valuable lesson he gave her son.
While it may be frustrating at first, it's important to remember that these speed limits are designed to protect drivers and even pedestrians. Plus, with the ever-changing weather in the winter, it's crucial to play it safe.
Law Enforcement in Colorado Cares
Again, no one enjoys being on the wrong side of the law, so it's vital that you show patience and respect when dealing with law enforcement.
You may be feeling uneasy, afraid, or even angry, but the ultimate goal of law enforcement is to protect you and others in the state. Why? It's their job of course!
Law enforcement doesn't set their sights on ruining your day, they just want everyone to stay safe.
Giving Thanks to Public Servants in Colorado
This mother has set a wonderful precedent for others in our area. Every public servant should receive thanks for their hard work and diligence, especially during the holiday season.
America's Most Dangerous Highway is in Colorado
Take a virtual tour of what many call Colorado's 'Highway to Hell.'
Travel Alert: See Colorado's Snow Covered Roads From Around the State
Scroll through this morning's photos from traffic cameras around the state that show off the snowfall and hazardous travel areas around the state.
White Knuckle Your Way Down Colorado's Most Dangerous Roads
Slivers of asphalt cling to mountainsides with barely enough room for a subcompact car, let alone the monster RVs peppering the roadways. Blind corners leave even the most experienced drivers wondering what awaits around the bend. Let's not forget the thousand-foot drops with nothing between safety and impending doom but a thin slice of gravel -- talk about white knuckles.
If you're brave enough to "risk your life" for beautiful views, you won't be disappointed.
How many of these dangerous roads have you traveled in Colorado?