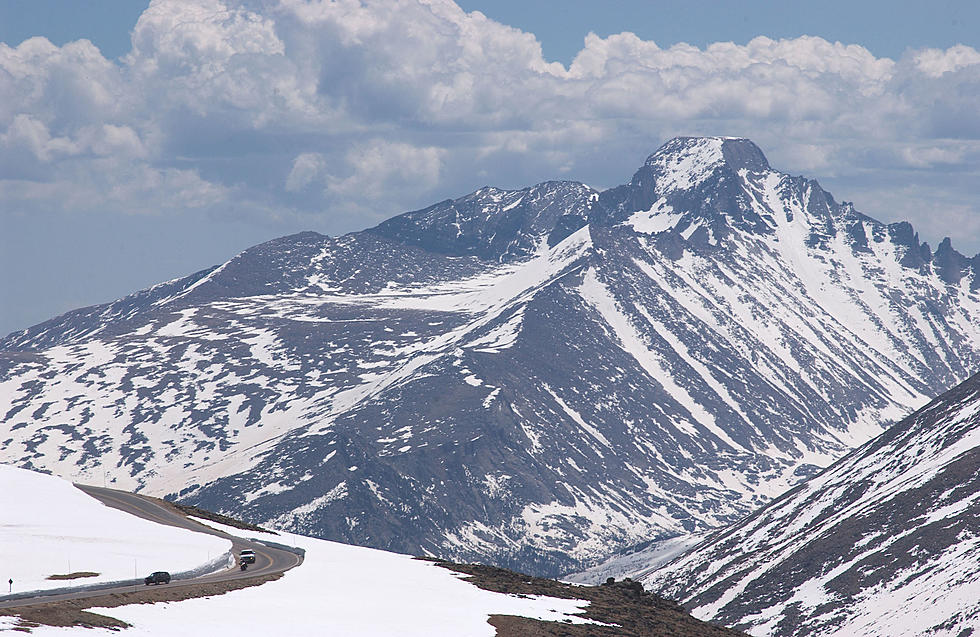 Colorado's Trail Ridge Road is Now Closed for the Winter Season
Kevin Moloney/Getty Images
This year has been one of those years where I kept telling myself that I would do Trail Ridge Road when I did not have a busy weekend. The weekends have come and gone and it looks like I won't be able to enjoy that high-elevation drive in Northern Colorado this year.
The official Facebook account for Rocky Mountain National Park has announced the seasonal closure of Trail Ridge Road on October 18, 2023, and will be closed to through travel to the west side of Rocky Mountain National Park until next spring.
Accessing Trail Ridge Road in the Winter Months
While Trail Ridge Road may be closed for vehicles for through travel, Trail Ridge Road can still be accessed past Many Parks Curve by hikers, leashed pet walkers, and bicycles through November 30, 2023. On December 1, 2023, both Trail Ridge Road and Old Fall River Road will revert to Winter Trail status.  Winter Trail status means that only pedestrians, snowshoers, and skiers will be able to access portions of these two roads in Rocky Mountain National Park.
For those who missed out on the opportunity to venture into the west side of Rocky Mountain National Park by way of Trail Ridge Road, we will have to wait until next spring to make that drive.
Source: Rocky Mountain National Park Facebook 
Avoid These 15 Northern Colorado Roads If You Want to Get to Work on Time
We asked you on Facebook to let us know what roads and highways in Northern Colorado drive you nuts. Here are your thoughts.
Gallery Credit: Tanner Chambers
Check Out Colorado's Historic Tarabino Inn
Colorado's historic Tarabino Inn recently hit the market.
Gallery Credit: Kelsey Nistel