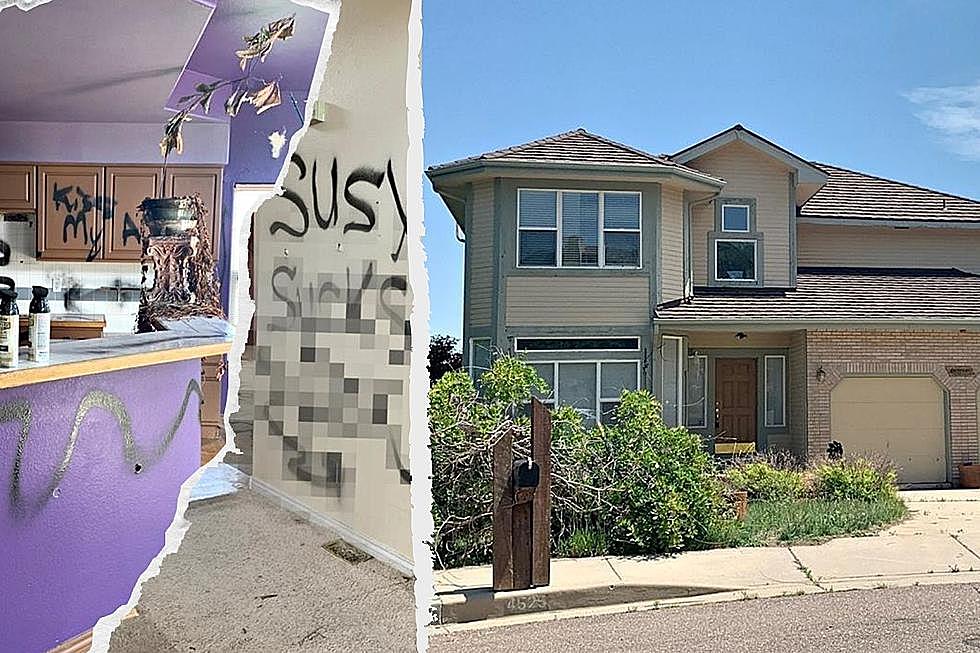 See What the Viral Colorado "Slice of Hell" Home Looks Like Now
Credit: Canva - MIMI FOSTER with Falcon Property Solutions
Remember the house that was dubbed a "slice of hell" earlier this year hitting the market in Colorado Springs? It was totally destroyed. The listing stated that viewers of the home could not go on the back deck or open the freezer located in the basement.
The home was vandalized with black spray paint in nearly every area of the home. Rotting meat was left in the freezer in the basement. Even with all that damage to the home, the five-bedroom, four-bathroom home in Colorado Springs sold over the asking price of $590,000.
The listing for the home located at 4525 Churchill Court went viral and more than 70 offers were placed on the "slice of hell". Surprisingly enough, the home didn't sell to the highest bidder.
What does the "slice of hell" home in Colorado Springs look like now? 719 Staging and Design undertook this amazing feat to transform the home from what it was to a luxurious home. Check out a sneak peek of the "slice of hell" home before it hits the market:
According to the Denver Post, Sarah McGarry, real estate broker for Berkshire Hathaway is representing the investors that are putting the home up for sale said the home had major subflooring and plumbing issues that had to be torn apart to make the home what it is today. McGarry tells the Denver Post that the home will be listed on the real estate market on Thursday morning.
Source: Instagram - Denver Post
This $45 Million Vail Home Has a 75 Foot Glass Bottom Pool
This Vail home has a 75-foot pool that is suspended and has a glass bottom.
Five Homes You Can Buy for $55k or Less in Colorado
Looking for a great deal on a home in Colorado. Check out these five homes that are listed for $55,000 or less.
$24.9 Million Longmont Estate Has its Own Airplane Landing Strip
This Longmont estate has its own FAA-approved landing strip.