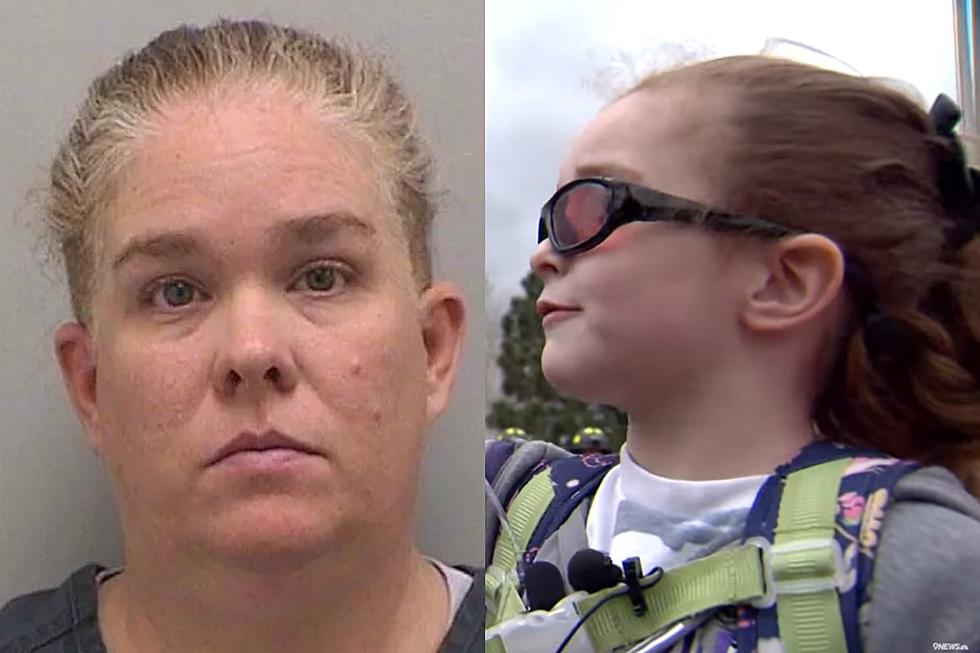 Guilty? Colorado Mom Accused of Murdering 7-Year-Old Daughter
Douglas County Sheriff's Office/9News/Canva
A Colorado woman is facing a series of charges after being accused of killing her daughter for her own personal gain.
According to the Douglas County's Sheriff's office, Kelly Renee Turner aka Kelly Gant is being held at the Douglas County detention facility on two felony charges of murder in the first degree relating to the death of her 7-year-old daughter Olivia Gant, along with a slew of other charges.
Who is Kelly Turner?
Kelly Turner is the mother of Olivia Gant, a 7-year-old who died in 2017. At the time, Kelly had convinced doctors, friends, and family that Olivia was a very sick child and had died from a combination of her illnesses.
Just as the nation saw in the famous Gypsy Rose Blanchard case, it's believed that Kelly Turner was actually a caregiver with Munchausen syndrome by proxy.
The Truth About Olivia Gant
In 2018, Olivia's body was exhumed, and what many had figured out too late, become a harrowing reality.
Initially, Kelly stated that Olivia had died from intestinal failure, but Olivia's body showed no signs of intestinal failure or of the other illnesses that her mother claimed she suffered from.
Plea Deal on the Table
The other slew of charges Kelly was booked on include:
One count of child abuse
Three counts of theft
Three counts of charitable fraud
Two counts of attempting to influence a public official
Two counts of forgery
Two violations of a protection order
Fortunately for Kelly, a plea deal was arranged. Kelly pleaded guilty to felony child abuse negligently causing death, felony theft, and felony charitable fraud. Under the plea agreement, the other charges have been dropped.
The plea deal calls for Kelly to spend 16 years in prison, but the formal sentencing will not occur until February 9 according to 9News.
Still Missing: See Photos of 40 Colorado Cold Cases From the Past Decade
Scroll through the list of cold cases in Colorado dating back to 2011. While there are hundreds of open cases during the past ten years, this gallery includes all case files from the decade that included a valid photo.
Look Inside the Colorado Museum of Prisons
The state of Colorado currently operates 19 state prisons and two private facilities. The Museum of Colorado Prisons is appropriately located in Fremont County, home to 6 of the state's correctional facilities. The photos below take you inside the prison museum in Canon City.
12 Notorious Criminals Locked Up in Colorado's SuperMax Prison
Colorado is home to one of the most notorious prisons in the county which holds some of the most notorious prisoners.
Take a Peek Inside Colorado's Notorious SuperMax Prison
Colorado's SuperMax Prison, also known as ADX, holds some of the most notorious criminals alive.