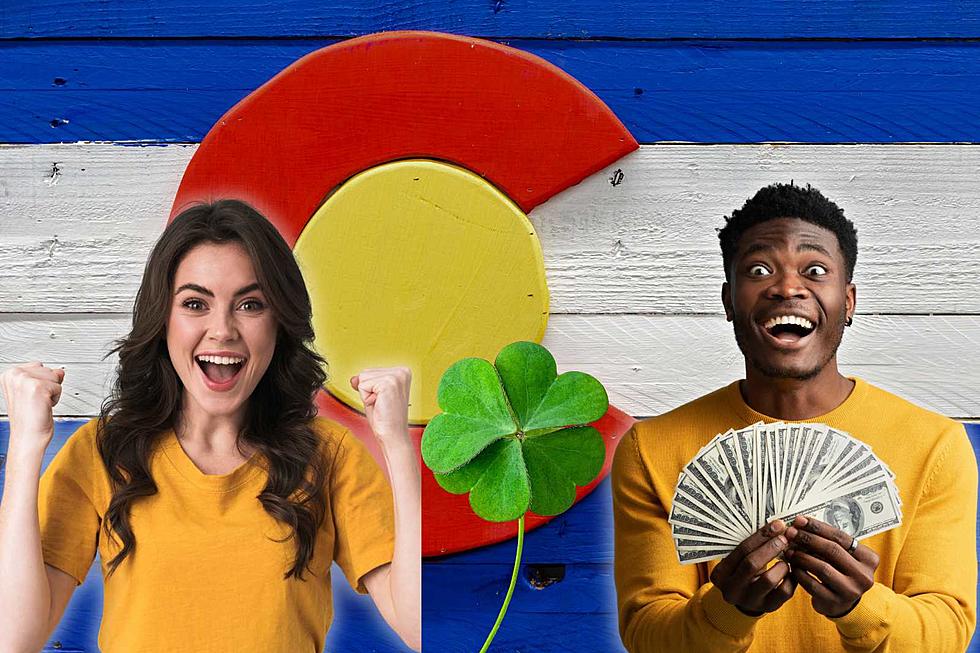 Need a Win? These Are Colorado's 5 'Lucky' Things
Canva.com
Maybe you're hoping to win a big payout in Blackhawk. Perhaps you really want to win the football pool this week. A new survey says these are Coloradans' five "lucky" objects.
Are you superstitious? Perhaps a "little-stitious?" Many of us in Colorado do things to help sway the "odds" in our direction for a win.
A favorite shirt, maybe picking a certain color dobber at bingo, even waiting until a certain month to make a particular "bet."
The folks at Casinos.com recently did a survey of what Americans and Coloradans consider to be "lucky" when it comes to five categories: Number, Day of Week, Month of Year, Article of Clothing, and Color. Does your choice match up with what they found?
Think about this: On one day, you could incorporate all of these things to really increase your "luck." Maybe we should all plan a trip to the Central City of Blackhawk to try out what these Coloradans use to win.
WHAT IS COLORADO'S 'LUCKY' MONTH?
Maybe Coloradans have seen more Colorado Lottery wins during November. It could be that November is a great month to get away to Central City or Blackhawk for a day trip or weekend of fun.
WHAT IS COLORADO'S 'LUCKY' DAY OF THE WEEK?
Who doesn't feel more lucky on a Friday? It would be weird if a majority of us found that Tuesday was our "lucky" day.
WHAT IS COLORADO'S 'LUCKY' COLOR?
Of all the colors, Coloradans think purple is their "lucky" color. Hard to say we why would choose purple. Maybe it makes for a great bingo dobber color.
WHAT IS COLORADO'S 'LUCKY' NUMBER?
Of course, 7. If given the chance to bet on one number, we're all (probably) going to bet on #7. How many football pools have you seen where someone gets the #7 and wins? 7 is just one lucky, lucky, number.
WHAT IS COLORADO'S 'LUCKY' PIECE OF CLOTHING?
Coloradans can wear a sweatshirt almost all year long, so it makes sense that we'd have a "lucky" one.
Maybe you have a purple sweatshirt with the number 7 on it, that you could wear on a Friday in November while making a bet in Blackhawk. It's worth a shot.
MORE LUCK- People Do Win! The 10 Biggest Powerball Jackpots of All Time
The current version of the Powerball began in April of 1992. Here are the 10 biggest jackpot winners they've had, overall.
NEED MORE LUCK? The Top 10 Lucky Charms That People Love
Trinkets, numbers, clothing, maybe even a pet have all been considered a lucky charm. What made it onto the list this year? Are rabbits still in danger of losing a foot?
10 Ways People Ward Off Bad Luck on Friday the 13th
10 different ways people ward off bad luck on Friday the 13th