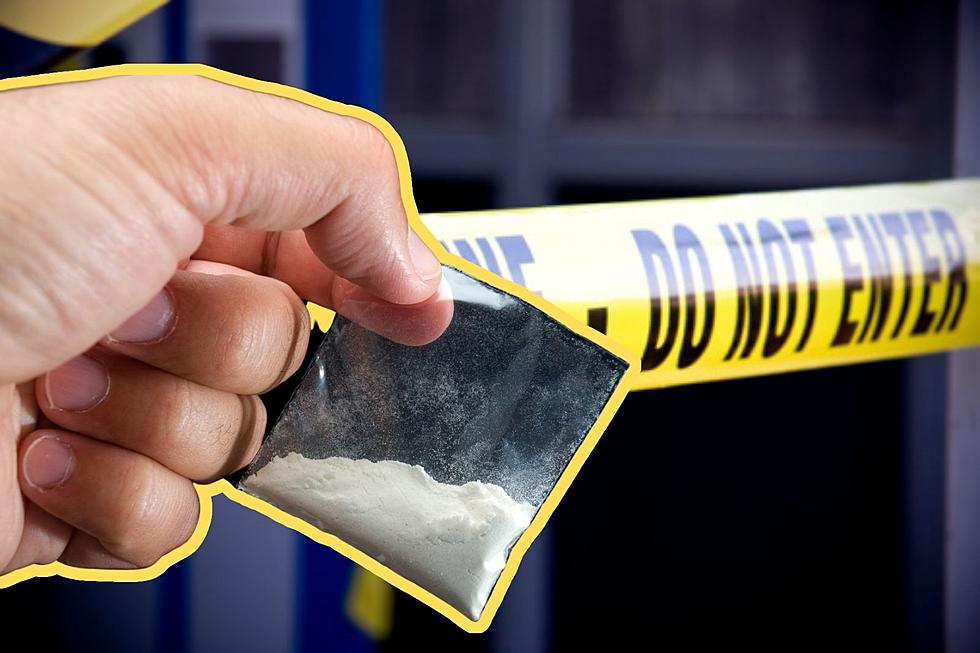 Five Colorado Deaths Likely Due to Fentanyl Overdose
Getty Images / ThinkStock
Five people that were unfortunately found deceased in Colorado yesterday (Sunday, February 21, 2022) likely passed away due to overdosing on fentanyl, according to the District Attorney.
The Incident
The incident took place on Sunday, February 21st in Commerce City, Colorado after authorities were called to an apartment on the third floor of a complex on 104th Avenue. It has been speculated that the victims allegedly believed that the drug they were ingesting was cocaine, but turned out to be fentanyl, prompting a call to the police.
Unfortunately, when police arrived at the scene, they were greeted by the deceased bodies of five people. District Attorney Brian Mason called what they discovered "a nightmare of a scene" and also had this to say about the incident:
No drug is safe right now. People who are taking drugs and not knowing that fentanyl is laced within them are dying. Tonight tragically, it appears that five of our fellow citizens died because of it.
The Victims
While the victims' identities have yet to be released, the five that were found deceased in the apartment were allegedly comprised of three women and two men.
In addition, it has been reported that another adult was found in the apartment still alive along with a four-month-old baby. The adult and baby were rushed to the hospital and while the status of the adult is as of now unclear, authorities have said that the baby is in good health and is expected to live.
The Growing Fentanyl Problem in Colorado
Unfortunately, this story is a part of a large number of cases of fentanyl abuse in Colorado. The drug is not only very dangerous but, as it appears in this case, is also notoriously found in other illicit drugs without the knowledge of the user.
[KTVZ]
Infamous Colorado Crimes
Take a look at some of Colorado's most notorious crimes.
Abandoned Structures Found Near Memorial For Slain Colorado Girl
WARNING: Under no circumstances should you enter this property. By doing so you risk bodily harm and/or prosecution for trespassing on private property.
A few abandoned structures sit right across the street from a memorial for Jessica Ridgeway, a 10-year-old Colorado girl that was tragically murdered in 2012.
Take a Peek Inside Colorado's Notorious SuperMax Prison
Colorado's SuperMax Prison, also known as ADX, holds some of the most notorious criminals alive.