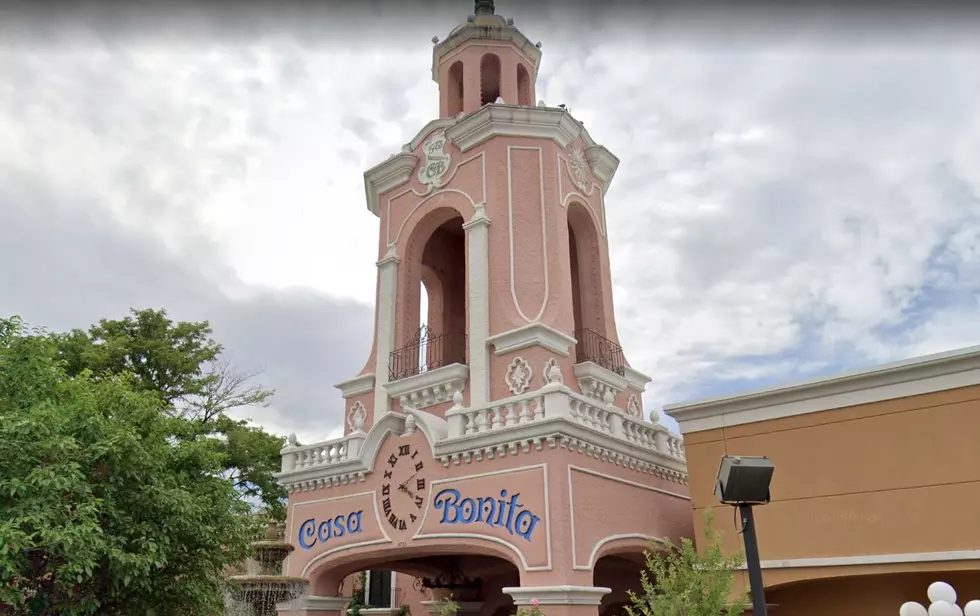 Colorado's Casa Bonita Has a New Executive Chef: What Changes Will Be Made?
Credit: Google Maps
The giant pink building located on Colfax has been an icon in Colorado for decades. Casa Bonita has always been a place that people love to hate for one key reason, the food.
Being from Colorado, you know that you are going to need to take guests from out of town to Casa Bonita as it is on their must-do list when visiting the state. Oftentimes, people that have been to Casa Bonita on more than one occasion need to mentally prepare for the food as it's not the best cuisine in Colorado.
The COVID-19 pandemic nearly put an end to the historic Colorado restaurant until Matt Stone and Trey Parker, the creators of South Park purchased Casa Bonita. They vowed that changes will be made and we now know one of the first things that will undergo a makeover is the food.
5280 has confirmed that a new executive chef will be improving the lackluster culinary cuisine at Casa Bonita. The restaurant's new executive chef, Dana Rodriguez, is a three-time James Beard award nominee.
The motto for Matt Stone, Trey Parker, and Dana Rodriguez when it comes to Casa Bonita's new life is  "change nothing, improve everything". Rodriguez told 5280 "I want people to get excited about the food" when it comes to dining at Casa Bonita.
Enchiladas will still be on the menu but will be made with made from scratch sauce and tortillas. Casa Bonita's pre-made margarita mix from the days of old will no longer be an option, rather a fresher take on the classic adult beverage.
Sopapillas will still be had at Casa Bonita too. Rodriguez said that she wouldn't take the job if she wasn't doing the sopapillas.
This is refreshing news to hear about the changes coming to Casa Bonita. I know that my family and I will be excited to try out the new cuisine eventually when Casa Bonita opens again.
Source: 5280
Colorado Restaurants Featured on 'Diners, Drive-Ins and Dives'