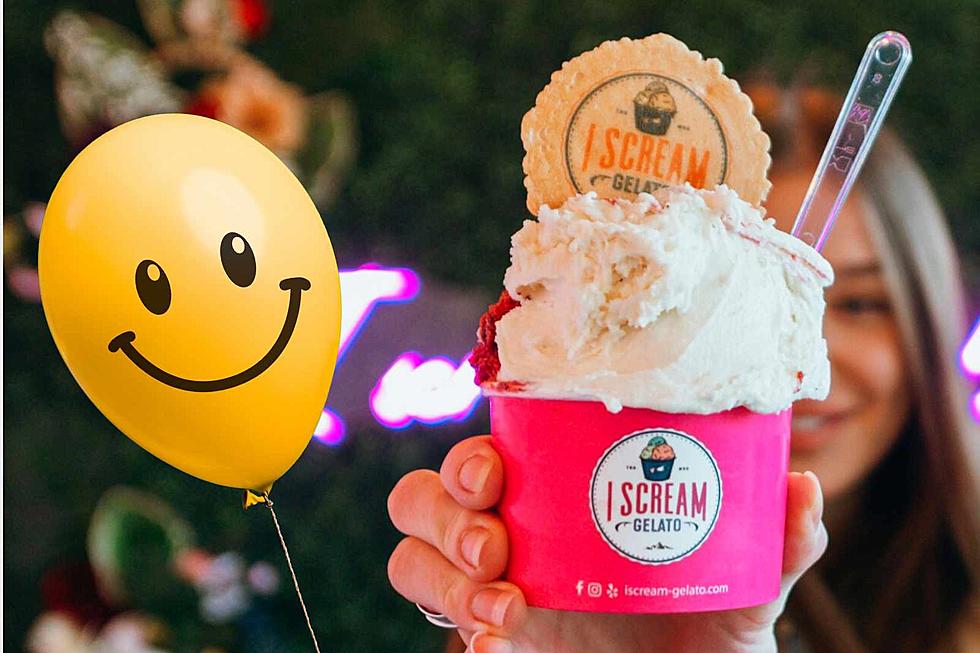 Colorado's Own, 'I Scream' Gelato, Is Wacky Fun and Also in Florida
Facebook/I Scream Gelato
It's smooth, it's creamy, it has less fat than ice cream. It's gelato, and there's a very cool gelato business, based in Colorado, that looks to be on its way to be one of the major players.
There are a lot of reasons to love gelato, but when you hear of a new-ish place that got its start right here in Colorado, you have to seek it out. This place has been around for almost five years, and looks to make it to fifty.
You don't have to be a kid to enjoy the taste of a sweet treat. With a name like "I Scream Gelato," this business based out of Breckenridge, Colorado, is looking to please kids and adults alike. They also have vegan options, milkshakes, sorbets, Italian beverages and what they call "Bubble Waffle Cones." Fun.
HOW DID 'I SCREAM GELATO' GET STARTED IN BRECKENRIDGE?
According to their website, the founder had taken a trip to Milan, Italy. It was during that trip, and having the great gelato there, that they became inspired to produce their own gelato. After a few tries, it was decided that they were ready to open up their own shop.
If you got to their website, you'll find that they like to have fun, while keeping it professional. That song that plays, "Buss It," by Yarin Primak, gets you on your feet dancing. It does give you the feel of Miami, their first location outside of Colorado.
WHERE ARE 'I SCEAM GELATO' LOCATIONS?
Breckenridge
Frisco
Denver (Lowry)
Miami Beach
Soon- Dallas 
Soon- Columbus, Ohio
Hopefully, Northern Colorado will have an "I Scream Gelato" very soon.
28-Foot-Milk Can Serves the Best Ice Cream in Denver
Not only is Little Man Ice Cream's Denver shop unique, but it also serves the absolute best ice cream around.
$1.5 Million Colorado Home Has 50's Style Retro Ice Cream Parlor
This home has an amazing view and a 1950's style ice cream parlor.