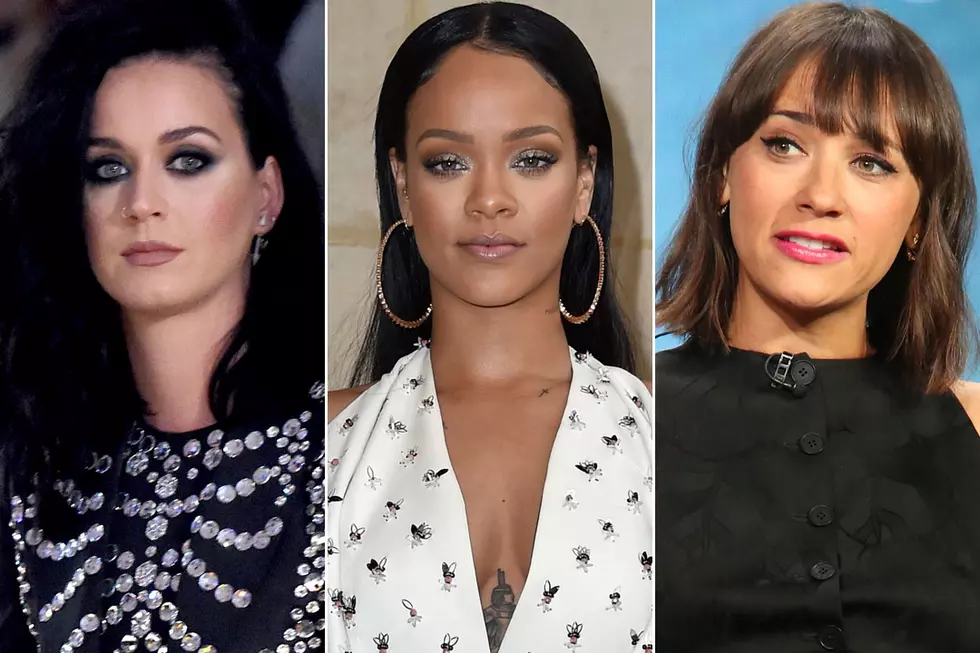 Katy Perry, Rihanna + More Celebrities React to Donald Trump Win
Kevin Winter / Pascal Le Segretain / Charley Gallay, Getty Images
Former reality star Donald Trump beat Hillary Clinton -- who has been lauded as, perhaps, the most qualified candidate to ever run for office -- to secure the U.S. presidency early this morning (November 9), sending parts of the nation (and the world) into shock.
Celebrities have reacted similarly, with the vast majority of them expressing frustration and upset over the outcome of the election.
Katy Perry -- a longtime Hillary Clinton supporter, who's campaigned for the candidate for years -- offered words of support, imploring citizens not to feel disheartened by Trump's win.
Zendaya wrote, "......speechless...petrified...heartbroken...weary. I don't know what to say or what to do. I guess I just never knew how many people in this country didn't love other people in this country."
See how celebrities reacted to Donald Trump's presidential win below.
These Celebrities Support Hillary Clinton
25 Celebrities Who Support Donald Trump