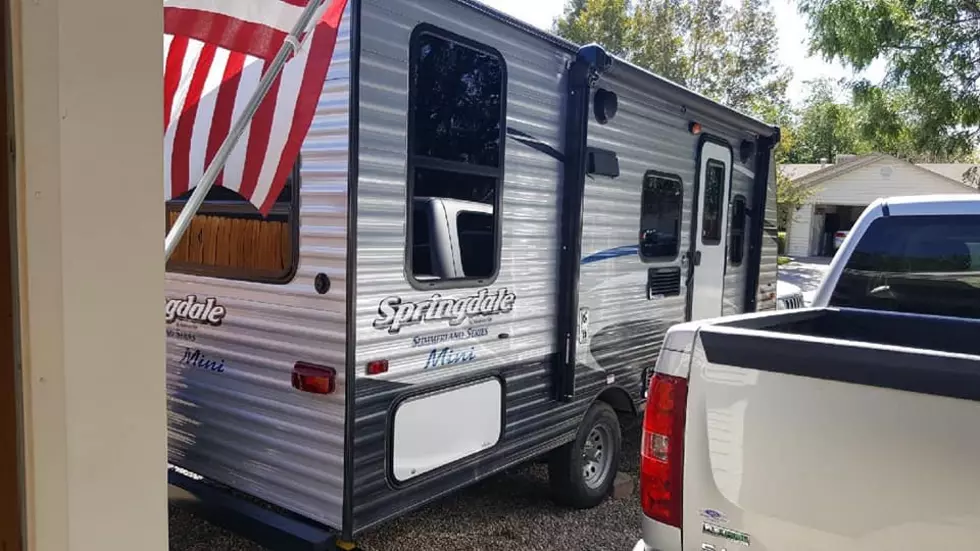 Keep an Eye Out for This Camper Stolen in Grand Junction
Photo courtesy of Josh Malik
Enter your number to get our free mobile app
There is absolutely no excuse for stealing another person's property, it will never make sense to me how someone could do that. To knowingly take something that isn't yours is something that should never take place but it does. And it happens all too much in our community, as we all know often theft and drug abuse go hand in hand. But really that is beside the point, as there is a good guy here in Grand Junction that deserves to get his camper back.
I was on social media and I saw his post about if you see this camper contact the Mesa County Sheriff's Office. The author was Josh Malik and he says his camper was stolen out of the ridge electric yard that sits on the corner of 29 road and D1/2.
The last time he saw the camper it had a brewery sticker on the bumper and a Vega State Park Sticker on the side. The license plate on the camper is DEK983.
Please don't try to play Superman if you see the camper, just call the authorities, and let them return it to Josh so he can go on more adventures.
Stolen Camper
10 Reasons NOT to Move to Grand Junction