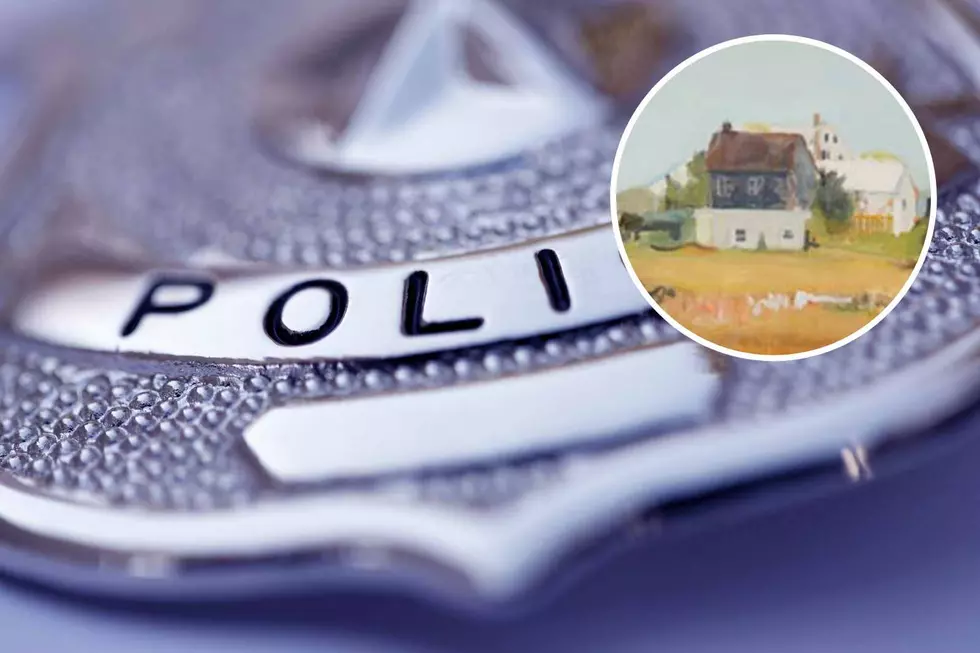 Colorado Art Theft Bust: $400,000 in Paintings Along with Drugs and Guns Seized
Canva.com, City of Boulder
It sounded like the plot of an old episode of "Columbo" - five paintings were stolen while on their way to their final destination. Boulder Police and Lakewood Police worked together to solve the caper.
Between the police, the firm that was transporting the art, the people that were supposed to receive the art, and the artists themselves, there were a lot of people involved in this case. It sounded like it may take more than a trench coat and a cigar to pin down the perpetrators of this heist.
Who doesn't enjoy the story of a good "heist?" An art theft makes it even more titillating; and it all being worth nearly a half million dollars, it does have the feel of a movie you'd enjoy with some popcorn. I'm sure the Boulder PD wasn't looking at it and wondering how it would rate on Rotten Tomatoes, however.
On December 14, 2022, a firm that was transporting art across the county stayed the night at a hotel in Boulder, Colorado. The next morning they found that their truck had been broken into and tools along with five pieces of expensive works of art were gone.
The Boulder Police Department began reaching out for assistance from the public and it looks like it really paid off. Thanks to a tip, they not only got the five painting back, but they found guns, a bunch of cash and 2,000 fentanyl pills.
Boulder PD was informed that the paintings that they were looking for where in Lakewood, about 35 miles away from the Boulder location, at a hotel. Boulder PD contacted Lakewood PD and together they made the bust. Turns out, it was just one male behind the heist.
According to the City of Boulder, Brandon Camacho-Levine, 31*, was arrested on several charges including felony theft, misdemeanor theft, and charges stemming from the guns and drugs found in the hotel room.
ITEMS FOUND AT THE LAKEWOOD BUST:
Along with a big stash of cash, 23 grams of methamphetamine were seized.
Nearly 2,000 fentanyl pills were found.
The five pieces of art, valued at $400,000, were found intact.
Boulder Chief of Police made the following statement:
This is a prime example of the great policework our officers do every day in Boulder, and I could not be more proud of Officer Meehan, Patrol, the Special Enforcement Unit and our partners at the Lakewood Police Department. Not only did we recover this artwork still intact, but we also took these deadly drugs that plague our community off the street.
*As in every criminal case, these charges are an accusation, and the defendant is presumed innocent unless or until proven guilty.
Take a Peek Inside Colorado's Notorious SuperMax Prison
Colorado's SuperMax Prison, also known as ADX, holds some of the most notorious criminals alive.
6 Infamous Inmates of Colorado's Supermax Prison
5 Stars: 25 Hilarious Google Reviews of Colorado's Infamous Supermax Prison
Colorado is home to the only federal supermax prison in the United States: the U.S. Penitentiary, Administrative Maximum Facility (ADX). The prison houses notorious criminals like the Unabomber, a three-time prison escapee, El Chapo, and more — and people still took the time to review it on Google. Read on to see some of the funniest reviews.